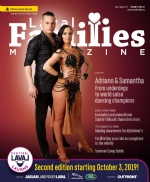 In The Latest Issue:
Latest Issue:
Another Exciting Summer ...
One Step at a Time
The Second Edition of Fe...
Voice and Soul: The Making of a Soprano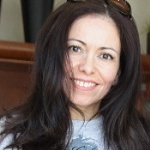 BY:
Claudia Del Balso
Issue 5
Most sopranos start their training at a young age. However, some of them are born with an amazing voice that rigorous training is not necessary. That is the case with Claudia Giuliani, a first-generation Canadian with the incredible gift of singing. She discovered her passion for Italian opera later in life. A busy career woman and mother of two young adults, she always finds time to hone her innate talent. When she was seven, she played the accordion but when she entered high school she stopped altogether for fear of ridicule. She never learned to read musical notes until now. What she now knows, she has taught herself. She doesn't read music perfectly, but in the last 14 years, she has gotten better, she admitted. Claudia added that in order for the notes to make sense, she has to hear the music first and then see them.

Although she loves opera, she admitted not knowing too much about it while growing up. However, once she was introduced to classical music, she started listening more to operatic sopranos like Maria Callas and Lucia Popp, and mezzo-soprano Cecilia Bartoli. Puccini's Madame Butterfly is one of Claudia's favorite opera because is more appropriate for her voice range. "For my voice and the type of drama, I think Puccini's arias are best suited for me," Claudia explained. She laughed and then added, "First I learned the songs and then I learned what opera was all about. I did things a little bit in reverse."

Ms. Giuliani stated that she is now living her passion because she has found a great support system in her parents, children, family, friends, and members of the community. She said, "I have friends that always believed in me when I didn't see it. They always told me that I should be a soloist not a chorister." That's why in 2008, she decided to further explore her talent by taking private lessons with her mentor Mrs. Gail Desmarais, professor at the University of Montral, Bishop and Sherbrooke Universities.

Since then, Claudia has entered contests, performed in various venues, including fundraising concerts for Montreal's Santa Cabrini Hospital, continued training, and even produced her first CD, Voce e Anima (Voice and Soul). Ms. Giuliani demonstrates her amazing soprano capabilities as a soloist accompanied by the remarkable pianist Eve Bourgouin. Voce e Anima was released in 2012.

The famous aria Queen of the Night by Mozart is in Claudia's to-do list. At the moment, she'll stick with Italian composers. She also plans to perform in New Jersey in early spring 2014. A tour is also planned for Italy in August 2014 for ferragosto (Italian holiday).

Claudia says she feels lucky to have this gift and cannot waste it. She feels that her work is not in vain.

Claudia is indeed a marvelous talent to be discovered. Her voice has the ability to evoke feelings and touch the soul of her audience.

Join her Facebook page or buy her CD at Voce e Anima: www.facebook.com/voce.e.anima.events

Listen to Claudia sing Puccini's O Mio Babbino Caro on YouTube at: www.youtube.com
or just click the Video bar at the top of the article.