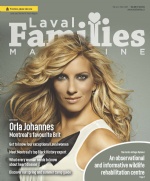 In The Latest Issue:
Latest Issue:
Rabbids Amusement Centre...
Maximizing Children's Po...
Special Needs Camp: A Fu...
The Subaru de Laval Experience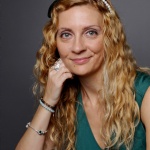 BY:
Lydia Lukidis
Issue 26
Subaru vehicles have a solid reputation for reliability and excellent safety ratings. Not only that, but they also last longer. It's estimated that 98% of Subarus on the road in the last 10 years are still on the road—the highest figure in the industry.

Erik Durand, General Manager of Subaru de Laval, adds that Subaru vehicles retain their value and hold one of the lowest costs of ownership. In fact, Subaru won the 2017 Best Retained Value Award granted by ALG.

The Subaru Vision
At Subaru de Laval, Durand says the company's mission revolves around safety, courtesy, reputation and efficiency. "Our employees define themselves by taking pride in what they do and the people they serve," he says. "The dealership is customer-focused and the goal is to not only meet the customer's expectations, but to exceed them."

The Subaru experience is specifically tailored to maximize customer satisfaction. Many companies claim to do this, but Subaru de Laval takes it one step further. Every client is treated like a VIP and receives personalized service.

For example, if a problem occurs, Subaru makes the experience as hassle free as possible. Staff will drive directly to the customer to pick up their vehicle and leave them a courtesy car. Durand remembers a specific case in which the technicians were unable to repair a customer's vehicle on time because one of the parts was on order. The customer was flying out that evening, so the Subaru team offered to park his vehicle at the airport. They picked it up later in the evening, performed the necessary work during the following week and then returned the vehicle to the airport before the customer's return. With service like that, it's no wonder many Subaru customers remain loyal.

The Subaru Team
Buying a car is a big investment that requires a lot of thought and research. This is why trust is such an important element. The reality is that car salesmen don't typically have the best reputation. It's often assumed their greed for profit outweighs their integrity. But at Subaru de Laval, Durand makes sure his team remains honest and genuine. They're not trained to simply close the deal at any cost, but rather, to help customers identify their needs and review their options in a pressure-free environment. It's about empowering the client to make an informed decision they feel good about.

In order to keep clients happy, Durand notes you also have to keep your staff satisfied. "My philosophy is that it's important to keep your employees and team members happy," he says. "That inspires and motivates them, and this in turn trickles down to the clients."

So how does he keep his team unified and happy? For one, he has an open door policy. A suggestion box in the office so that any concerns may be heard. The management team is always willing to address any issues keeps an open dialogue with staff.

Another strategy Durand uses is team building. Subaru de Laval has a social committee that organizes several fun outings a year. These involve different types of activities, the last one being outdoor kart racing. Cultivating a relaxed and fun atmosphere helps keep morale up. His strategies seem to work because his team is stable with not much turn-over.

Renovations
Just as the Subaru vehicles evolve, so do the facilities. The original dealership was built 12 years ago and recently underwent major renovations. One of the main goals was to update the customer waiting area and make it more comfortable and efficient. There are now various work stations with USB and power connections as well as office spaces, and for those who wish to unwind, there's a flat screen television airing the news. In addition, there's a contemporary resting area where hot coffee and espresso are offered, and fully renovated bathrooms are available. It's about keeping customers completely at ease and productive while they wait.

The renovations have not only been helpful for the clients, but for staff as well. The office space is now more organized and efficient. This helps keep the staff motivated to work at Subaru de Laval, and creates happy customers who remain loyal to the brand.