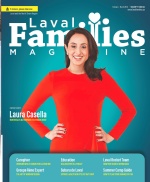 In The Latest Issue:
Latest Issue:
2020 Has Only Just Begun
Laura Casella on Pursuin...
How to Deal with Head Li...
Anything's Possible at Sheraton Laval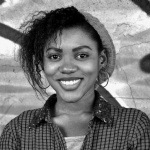 BY:
Emmie Wesline
Issue 26
Ernest Henderson and Robert Moore, the founders of Sheraton hotels, bought their first hotel in Massachusetts in 1937. 80 years later, Sheraton now has more than 430 hotels and more than 80 plazas in over 70 countries worldwide.

Yanick Pazzi: Where Passion Meets Action
Since his teen years, Yanick Pazzi dreamt of working in hotel management. Over the years he has had many jobs in this field, from dishwasher to manager, and in 2014 he became the General Manager of Sheraton Laval. "I enjoy being able to influence and positively affect the quality of life and of someone's stay," says Mr. Pazzi, undeniably passionate about his line of work.

As a manager, he motivates and inspires his team with a clear vision and specific objectives to attain. "I let them [the team] grow, evolve and exceed their own expectations in order for them to feel ready to go for even bigger challenges," he says.

A Unique and Unforgettable Experience
Since its opening in 1980, Sheraton Laval continues to innovate and attract an increasingly diverse clientele. "This is due to our long-term vision and our ability to anticipate the needs of patrons," he says. In 2016, Sheraton Laval underwent several renovations, most notably in terms of décor and technology available on site. Lighting and decor was modernized, and updates to the electronic plugs and USB ports were added. Mr. Pazzi describes the new look as 'modern' while still remaining traditional.

Sheraton Laval is known for its exceptional customer service. Team spirit is non-negotiable. Every staff member and department play an important role. "Here, everything works well thanks to our team and the service we offer," says Mr. Pazzi. "Our team's emphasis on solid communication are primordial to maintain the success we have achieved." According to Mr. Pazzi, the keys to excellent customer service are listening skills, a proactive approach and the ability to predict the needs of guests.

Upscale Gastronomy Open to All
At La Piazza, the hotel's restaurant, a large number of local patrons come to dine on the weekends, whether they are hotel guests or not! Executive Chef Éric Robidoux offers an upscale, international menu inspired by Italian and Mediterranean cuisine. "We create our menu based on the individual desires of our customers," says Mr. Pazzi. The menu is unique in its flexibility, the involvement of the chefs as well as the freshness of the products used. What's more, using local products is a priority. Whether you're lodging at the hotel or not, the restaurant is open to everyone and offers a memorable gastronomic experience.

Anything's Possible at Sheraton Laval
No matter the scale of the event you need to organize, the team at Sheraton Laval will take care of you. "There are no limits," says Mr. Pazzi. The decor is regularly modified to accommodate product launches, weddings, celebrations of all kinds or corporate events, to name a few. "We can always count on our extraordinary external partners who help us exceed expectations and cater to new requests."

Choose Sheraton Laval to take advantage of the heated indoor pool, the fitness center open 24 hour a day, the Amerispa health and beauty center or even the limousine service. Conveniently located next to Carrefour Laval and between highways 15 and the 440, Sheraton Laval is just 20 minutes from downtown Montreal and Pierre-Elliot-Trudeau International Airport.