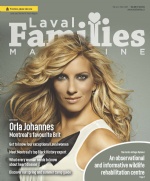 In The Latest Issue:
Latest Issue:
Rabbids Amusement Centre...
Maximizing Children's Po...
Special Needs Camp: A Fu...
Don't Miss the Expo in February!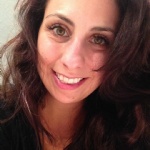 BY:
Lisa Cipriani
Issue 26
It may be hard to believe now, but the warmer weather will make an appearance before you know it, and it will be time to start choosing summer camp activities for your children or even your next family vacation destination.

Wouldn't it be great if all the camps or all the travel package services you were researching could all be in one spot, at the same time, so you can ask whatever you want, in person? Good news! The Summer Camps, Activities and Family Vacation Expo offers you exactly that! On February 11th from 9:30 am to 5:00 pm at Embassy Plaza in Laval, you can meet with exhibitors and make a day of it with the family. Free parking, free entertainment, activities for kids and even door prizes are just some of the bonuses you can look forward to.

Hosted by Laval Families Magazine, with Catherine Verdon-Diamond of Breakfast Television Montreal as spokeswoman for the event, the Expo allows visitors to explore all the amazing opportunities the city and surrounding areas can offer. Think of it like a one-stop shop for all your questions, with access to dozens of informative kiosks, videos and helpful tips.

Involve Your Kids
Bring the kids along and let them partake in the adventure of choosing a summer camp of interest. Implicate your children by asking them to prepare questions for the exhibitors ahead of time. Visiting the Expo is not only a huge time saver for parents, but it also allows your child to explore and discover new interests or pique their curiosity about a new skill they might learn this summer at camp.

You might find that your child is interested in learning more about robotics, the wilderness, or even the arts. Perhaps they will be intrigued at the thought of attending a sports camp like soccer or gymnastics. There will be no shortage of ideas for the kids to explore with the many local and out of region camps on offer.

Keep Weekends Interesting
While the prospect of lazy summer weekend afternoons may seem great now, there will come a time when a parent will hear the words, "I'm bored!" Take advantage of the Expo to explore and plan ahead for some fun family activities to do around town. Indoor amusement centers for those rainy days, fun nature explorations or even sporting events… you're sure to come away with some great ideas for making fun family memories this summer.

Vacation Destinations
Explore the possibilities for your next family vacation at the Expo! Maybe you're thinking of a cabin getaway by the lake, or maybe you want to go tropical, but whatever the case may be, you can be sure to come away from the Expo with plenty of ideas and a realistic plan for the next family adventure!

For more information about the event or to become an exhibitor, visit lavalfamilies.ca.