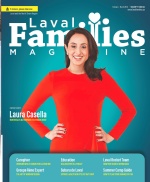 In The Latest Issue:
Latest Issue:
2020 Has Only Just Begun
Laura Casella on Pursuin...
How to Deal with Head Li...
What Will You Focus on Now?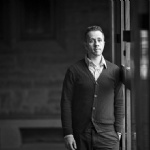 BY:
Domenic Ruso
Issue 26
You know that feeling. You're probably feeling it right now. Christmas is over and you're wondering what the New Year has in store. If you're like me, you're starting to realize how tough it will be to stick to those New Year's resolutions. But there is good news for you.

The start of a new year can be a great time to reconsider what you want to focus on. As a spiritual leader in the community and the pastor of a church, I have seen many people decide to make a courageous decision to let faith, family and spirituality be the focus of their lives. Might this be your year?

Sometimes we need the reminder that while Christmas festivities might be finished, the true promise of Christmas is still available as we tackle the winter blues of February and March. In fact, the Bible shows us that as the baby Jesus grows up, he makes it a priority to help people rethink their real focus.

Can you imagine how powerful it would have been to hear Jesus say, "Wherever your treasure is, there the desires of your heart will also be." It is easy to miss, but this is profound spiritual wisdom for those of us who need a new focus in the New Year. Our deepest desires reveal what's really going on in our hearts. Put more simply, whatever you treasure and focus on will shape and inform your whole life and your whole year.

We all face the temptation to put our focus on the wrong things. What this means is that we all need help to stay focused on the spiritual values that make life worth living. Serving others, sacrifi- cing for something bigger and making a difference as we love our neighbours as ourselves provides the kind of focus that could make 2018 your best year yet. Give it a try and experience the power of a different kind of spirituality this year.