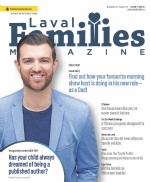 In The Latest Issue:
Latest Issue:
The Natural Heritage of ...
November: Runaway Preven...
10 Candles for the Pédal...
Making the Leap from Artist to Entrepreneur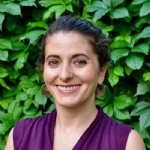 BY:
Rachel Morgenstern-Clarren
Issue 27
What artist hasn't dreamed about quitting their day job? Whether you're a musician, illustrator, jewelry designer or woodworker, self-employment means having the freedom and independence to make your own schedule and call your own shots. It also means putting your heart, soul, time and money into creating and promoting your work. Although it may seem like a daunting transition to move from artist to entrepreneur, with talent, drive, and smart planning you'll be able to turn your passion into a thriving business!

Do you have what it takes?
An artist-entrepreneur has to be his or her own best promoter. To succeed, you need to have high levels of self-awareness, discipline and resiliency. You should have a significant body of quality work, and the ability to clearly define your identity as an artist in order to be successful at making a living from your art. You can then use this information to build a coherent message around your artistic practice that can be communicated consistently across different social media platforms, on your personal website, and in person. Each of these channels will allow you to reach new customers and maintain a relationship with long-time ones.

Preparation is everything
Just like you perfected your craft through study and practice, business skills must also be acquired and developed. Before setting off on your own, make sure that you're prepared to manage your time, finances and expectations well. You'll want to have some money to invest to launch your production, and afterward to keep as a safety net while you're building up your reputation and client base. Even once you've gotten your bearings, managing your own business will generate a certain degree of uncertainty when it comes to revenue and cash flow. Prepare for the unexpected by putting aside money whenever you can. It can also be a good idea to keep a part-time job.

Getting the word out
Business is all about who you know, and as an artist-entrepreneur, it's up to you to network with the right people. You should have a clientele that reaches beyond your close circle of friends and family even before you begin. Dedicate time to meet with peer artists and fans of your work on a regular basis. You'll also want to be in touch with potential collaborators, agents, buyers, collectors and mentors.

Being your own boss
On a micro level, structure your day-to-day life as an artist-entrepreneur the same way you would if you had a more traditional job: wake up in the morning, book meetings, answer emails, and do financial and administrative tasks. On a macro level, make sure you have a strong knowledge of your artistic milieu and industry. Research trends, sources of funding, opportunities, resources, and support agencies. Stay focused on your goals and make daily/weekly/monthly decisions that are aligned with them. With a solid action plan, you'll be able to set markers and objectives along the way that will lead you, step by step, to success!

Want to learn how to make a living from your creativity and talent? Attend the "Jump-Start Your Art & Financing Options" workshop at YES, either in person or online. For more information, visit www.yesmontreal.ca or call 1-888-614-9788 ext.316.