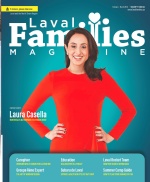 In The Latest Issue:
Latest Issue:
2020 Has Only Just Begun
Laura Casella on Pursuin...
How to Deal with Head Li...
Connec-T: Eyes and Ears From the Heart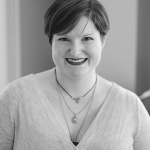 BY:
Marie-France Bougie
Issue 27
When his sister suddenly became blind in 2012, Sylvain Noël decided to dedicate all his energy to making a major breakthrough in universal accessibility: the adaptation of cultural events for the visually impaired and the amplification of sound for the hearing impaired, via Wi-Fi!

In January 2012, Sylvie, Sylvain's sister, learned that she had an invasive hypophyseal tumor in her brain. The operation to remove the tumor was a success, however, it left Sylvie blind and her short-term memory was greatly affected. For the two years that followed, Sylvain became Sylvie's attendant, accompanying her on her regular outings and to entertainment productions. It was then that he realized the deplorable absence of adaptive measures for the visually impaired in the cultural industry. He wanted to find a way to allow his sister to take full advantage of performances and theatrical plays adapted for the visually impaired.

In September 2013, Sylvain set in motion Connec-T, a socio-economic descriptive theater project overseen by l'ATEL, a Laval amateur theater troupe founded by Sylvain. He wanted to make available a technology that would allow the audio description of live performances for the visually impaired. Marc Demers and the Mouvement Lavallois were early and enthusiastic supporters. Sylvain did his research and found a prototype system called Mobile Connect by Sennheiser, which he acquired with the help of the Conférence Régionale des Élus and his personal savings.

It was the very first console of its kind in North America. The system can be installed in any theater. The performance is narrated (description of the décor, the costumes and the actions on stage) via closed circuit camera, by a narrator located in a separate room, and it is sent to the system. The actors' and narrator's voices are broadcast via a wifi network to the receivers (iPod, iPad, iPhone, Android cellular phone, etc.) which are connected to this network via Sennheiser's Mobile Connect application. The sound is then transmitted to the user through their headphones or Bluetooth hearing aids.

After having adapted all of l'ATEL's productions, Sylvain obtained the support of Clinique auditive Bougie, audioprothésistes by way of a partnership which allows the use of the Connec-T technology to help the hearing impaired. Hearing Aid Acousticians are now present at each performance covered by Connec-T in order to connect spectators' bluetooth hearing aids to the system.

Connec-T is growing at an encouraging pace and now adapts professional productions; however, it is difficult to convince producers and theaters of the need to adapt their productions. "In France, all Parisian theaters charge an accessibility tax on all tickets sold. No matter how many people use the adaptation, the service is there for those who need it. Universal accessibility must be a choice made by society," says Sylvain.

Sylvain sent a memoir to the Minister of Cultural Affairs regarding this matter and to deplore the absence of norms to regulate the adaptation of theaters for the visually impaired. Norms do exist for the physically challenged as well as the hearing impaired.

"Working as a bus driver allowed me to be a first-row spectator in the normalization of adaptive measures for the physically challenged (lower floors, access ramps, etc.). I saw them protest in the 90's for their rights and I still see them fighting for the accessibility they deserve," says Sylvain. "The evolution of their longstanding project is encouraging. If they are able to achieve it bit by bit, I don't see why we couldn't also win our battle for the visually impaired! The visually impaired are not making noise and fighting their fight out there, but I certainly will keep doing it for them!"

To show your support for Sylvain and Connec-T, go to their Facebook page (Connec-T services d'audiodescription).