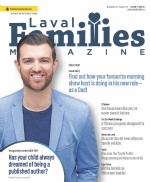 In The Latest Issue:
Latest Issue:
The Natural Heritage of ...
November: Runaway Preven...
10 Candles for the Pédal...
Francine Charbonneau: The Art of Reinvention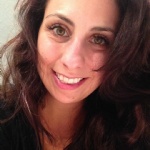 BY:
Lisa Cipriani
Issue 28
Deputy of Mille-Îles since 2008, Member of the Quebec National Assembly, Minister responsible for the Laval region and Minister responsible for Seniors and Anti-Bullying, Francine Charbonneau's numerous titles seem to mirror the many roles she has played in her life over the years. Each role, though quite different one from the other, have been performed in the spirit of public service. Each stepping stone in her career has an interesting origin story, and at 56 years old, this mother of three and grandmother of three takes it all in stride.

Early Signs of Leadership
A self-titled tomboy as a young child, Charbonneau was very athletic. "I wasn't such a great student because I had a lot of energy, la bougeotte,"she says. "But in sports, the coaches would always make me Team Captain, probably because they saw some signs of leadership in me, even though I didn't know what that was at the time."

She was born in Montreal but grew up and studied in the West Island. As a teen, she had dreamed of becoming a flight attendant. "To me it seemed that I could combine helping people with travelling," she says. "I really liked the idea of being of service to people." That dream was abruptly ended following a car accident at 16 years old that affected her back, and surgeons advised against the career choice. Charbonneau began looking at different professional trade programs available at that time, as she wanted to enter the workforce as quickly as possible, and the electrician course piqued her interest. Unfortunately, she was not permitted to apply to the program and was told it was for male students only.

Not wanting to take no for an answer, she questioned the reason she wasn't allowed to enroll. "I didn't care if I was the only girl in the class. Would you believe that the best answer they could give me was that [in the location where the courses were held] there was no bathroom for women?" asks Charbonneau. Undoubtedly, times have changed since then, but this still left her without a program of study.

When she asked the registrar which courses were available to women, she was directed to secretarial studies. Though she wasn't keen on the idea, she wanted to be in the workforce, so she enrolled anyway. It wasn't long before her teachers politely encouraged her to pursue another course of study. "They were very nice about it, but they had to be honest," laughs Charbonneau. "There was no future for me as a secretary." Well intentioned, her teachers then suggested she enroll in hairdressing school. Braving the unknown, but believing she could help people as a hairdresser, she accepted.

Fate Steps In
As a young hairdressing student, Charbonneau finally started to believe she had found a career path that suited her, and particularly enjoyed the conversations with clients. "People tell their life stories to their hairdresser, and I loved those exchanges with clients, and also being a good listener," she says. "Besides helping my clients with their appearance, I felt like I was helping them in other ways too. I enjoyed taking care of people." Unfortunately, after about a year working as a hairdresser, she began to develop severe allergies to many of the products used at the salon, so she then reoriented herself to children's haircuts, as there were no chemicals or dyes used. Unfortunately, the allergies and skin reactions didn't completely subside, and she had to leave hairdressing altogether.

Still wanting to be of service to people, Charbonneau then found herself working the front desk at the Holiday Inn in the West Island. The graveyard schedule was grueling, so she eventually found work in sports retail, which suited the former tomboy just fine. Her leadership skills resurfaced, and it wasn't long before she was promoted to a store management position. Her employer promoted her to Manager of a new store he was opening on the North Shore, on the site of what is now known as Carrefour Multisports. She remained Manager for several years and it was during this time that she met her future spouse.

A New Role
Charbonneau now found herself in a brand-new role, that of a mother. Having had three children who are on average just 13 months apart each, she and her spouse decided she would remain at home full-time. After a few years, she had an opportunity to reinvent herself again. As a creative way to have playmates for her children while discovering her entrepreneurial qualities, she eventually opened up a home-based daycare. "I discovered that not only did I enjoy being a care-giver for other children as well, but I also learned that I could maintain a solid routine," she says. "I began to develop my knowledge of pedagogy and I felt as though I was contributing to the education of the children as well."

True to her leadership qualities, Charbonneau began to host a weekly coffee get-together with the mothers of the children enrolled in her daycare. "It was a way for us to chat about motherhood, about every day life, and for me to give them a weekly report on their child's progress at the daycare, what they were learning, etc." Though she didn't know it yet, it was the very beginning of her journey into education policy-making. As her children entered the school system, she began to become more involved at the school level, joining parents' committees and supporting her children's school whenever possible. The friendships she made at that time have lasted to this day.

First Foray into Politics
Upon the insistence of her entourage and a desire to impact educational policies, Charbonneau ran for school commissioner in the district of Sainte- Rose, and was elected in 1998, a position she held until 2008. It was also during this time that another opportunity was presented to her. When the Chair of the Commission scolaire de Laval resigned, she was again urged by her entourage to run for the position. "At first I thought it wasn't for me, since I was still running the daycare, but after carefully evaluating the possibility, I decided to go for it," she says. "I saw it as an opportunity to support the education of all children in a bigger way, not just my own children." She eventually closed the daycare and held the position of Chair of the Commission scolaire de Laval until 2008.

Quebec National Assembly
She was elected to the Quebec National Assembly as a Member for Mille-Îles in 2008 and she was re-elected in 2012 and 2014. She was also Minister of Families from April 2014 to January 2016 before beginning her role of Minister responsible for Seniors and Anti-Bullying, which she has held since 2016. In this latest capacity, Charbonneau has worked on improving the lives of vulnerable people, notably introducing Bill 115, which combatted the maltreatment of seniors and other vulnerable adults.

"Since 2008, I've had the honour and privilege of serving the interests of the citizens of Milles-Îles, finding solutions to the problems they face, and it's work that I'm really proud of," she says. "When I'm in Quebec City, it's a different ball game, but whether I'm there or I'm in Laval, the objective is to serve and improve quality of life."

With her days jam-packed with provincial and local duties and evenings often spent visiting elderly citizens around her district, Charbonneau's roles as Minister and MNA are the perfect fit for her boundless energy. It is clear that each time she has had to reinvent herself for a new role, it was all just preparation and practice for the present moment.