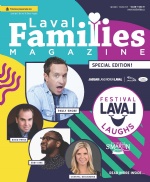 In The Latest Issue:
Latest Issue:
Laugh, Cheer & Celebrate...
It Starts with a Laugh…a...
30 Minute Hit is a Hit i...
Jean Habel: Bridging the Generation Gap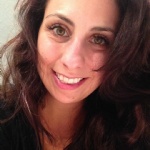 BY:
Lisa Cipriani
Issue 28
Born and raised in Laval, Jean Habel was just 26 years old when he was elected Member of the National Assembly (MNA) in 2014.

He hadn't had any aspirations for a career in politics, but soon after completing some studies abroad and travelling the world, he became involved with the Youth Commission of the Quebec Liberal Party, striving to represent the needs of a younger generation.

Early Years
As a child, Habel was quite athletic and involved in multiple sports such as hockey, soccer, football and tennis. It was during a soccer game when he learned an important life lesson: success is created through solid team work, which can only be achieved when a team recognizes each member's individual strengths. Though he scored a goal in the second half of this game, his coach had him benched during the penalties in the final, as this wasn't his strength. "I like to remind myself of this anecdote, because it really defines what makes a team. When we combine our strengths together, we can achieve something bigger," says Habel.

It was perhaps during a more trying time in his childhood that Habel learned an even greater life lesson. He was hospitalized at Sainte-Justine for several months, a period that forced him to grow in maturity at a time when most children simply focus on having fun and being a kid. "I was lucky, but I met some children during my stay who weren't as lucky as I was," says Habel. "It made me realize the importance of living life to the fullest and not to put your dreams on hold."

Bridging the Gap
"I think that it's important for me to defend the interests of my generation," says the youngest MNA elected in the 2014 election.

During his mandate, his Bill 693 was passed unanimously at the National Assembly of Quebec, that stated to appoint at least one administrator of 35 years of age or under to each state-owned entreprise such as the Caisse de dépôt et placement du Québec "This is important in order to add a different perspective to the exchange and providing a better transition on those boards," says Habel.

Dedicated to His Citizens
Over the years, Habel has strived to respond to the needs of his riding while continuing to represent the needs of a younger generation. Among some of the special projects in his riding, several millions of dollars have been invested in improving the unique character of Old Sainte-Rose as well as a new, welcoming pavilion to Parc de la Rivière-des-Mille-Îles. He also points to two new super clinics that opened their doors recently (GMF-R Polyclinique Fabreville and GMF-R Sainte-Rose), open seven days a week, on a continuum of care of 12 hours, covering the region. "It's a privilege to defend the interests of the residents of Sainte-Rose, Fabreville-East, Champfleury, Champenois, Chomedey-North and Bergerac," says Habel.