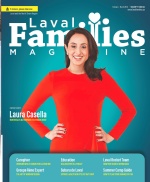 In The Latest Issue:
Latest Issue:
2020 Has Only Just Begun
Laura Casella on Pursuin...
How to Deal with Head Li...
Celebrating the Success of Tomorrow's Journalists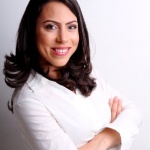 BY:
Tina Quintanilla
Issue 29
Picture this: Embassy Plaza, a warm Monday evening in May, a gathering of ambitious young journalists celebrating their successes with their families, proud sponsors and supporters.

Among the distinguished guests were the Sir Wilfrid Laurier School Board representatives, principals, teachers, city counsellor Aline Dib from the Saint-Martin division and everyone rooting for the young students who have achieved so much in one year. The annual awards ceremony celebrated Laval Families Magazine's eight student contest winners who have successfully interviewed a local celebrity and published their Q&A in the magazine. Quite an achievement for many!

It all began with Laval students participating in a writing contest to experience a day in the life of a journalist. Being a journalist entails research, interviewing and tact, all of which each and every student participating demonstrated. Each student had the opportunity to interview a celebrity such as an author, television host, musician and professional athlete. The students then produced a Q&A from that interview, which was then published in an issue of the magazine. Each student went above and beyond by preparing well thought-out questions that only a professional journalist would commit to. With a little coaching, encouragement and support, an elementary or high school student can go ahead and be a journalist for a day!

"From the very first stages of research and development of Laval Families Magazine back in 2009 straight through to today, our mission has remained the same. We've just managed to find more ways to give back, more ways to reach out into the community and celebrate local talent," says Luigi Morabito, founder and Managing Editor of Laval Families Magazine. "Educational initiatives that invest in our youth have a special place in my heart."

The evening was celebrated in high spirits as Lisa Cipriani, Editor of Laval Families Magazine and one of the contest coaches and mentors, took the stage to host the event. As an editor and journalist, Cipriani spoke about her journey as a writer and how it all started as a child with her storytelling. "From our superstar students, to the real-life celebrities who have given generously of their time to give students a unique experience, to the parents who support their child's ambitions, to the teachers who are on the frontlines in many ways, to the many sponsors that support this annual contest, right down to all the dedicated behind-the-scenes people who work tirelessly to make the whole experience seem seamless…we thank you!" says Cipriani.

The Young Authors Contest would not be possible without the continuous support of the many generous sponsors. This year's awards ceremony featured a panel activity in which each student got to demonstrate their journalism skills live on stage, asking questions to the celebrities and sponsors present. Most of the sponsors and celebs responded with words of advice for the students, as well as thoughts on leadership within the community.

Laval Families Magazine will continue to stand by their vision of supporting the community and Laval youth by providing them with outstanding opportunities. Morabito expresses the importance of dreaming big and pursuing your dreams to the fullest and says that the contest not only gives students an opportunity to try something new and put themselves out there, but it can have a lasting effect on their confidence and willingness to pursue bigger challenges in the future.