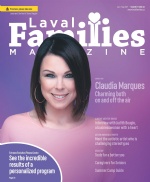 In The Latest Issue:
Latest Issue:
Judith Bougie: The Woman...
Spring in the City of La...
Claudia Marques: On and ...
Itís Time to Plan Your Summer of Fun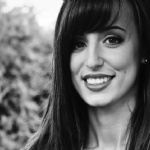 BY:
Maria Barillaro
Issue 30
With the long winter looming over us, summer may seem like nothing more than an unrealistic dream, but Ė eventually! Ė the warmer weather will be here and the time to plan for it is now. Read on to find out what summer camps, activities and family vacation ideas await you at this this yearís Expo.

What is the Summer Camp Expo?
At Embassy Plaza on boul. Curť-Labelle in Laval, the Summer Camps, Activities & Family Vacations Expo will take place on February 10, 2019 from 11 a.m. to 4 p.m. Parents will get the chance to meet with different camps and get more detailed information on everything from day camps to sleepover camps, to family vacations.

Parents can also find out more about theme camps, like arts, sports, music and science camp Ė among many others! If your child has a particular interest in sports or academics, there is definitely a camp that caters to them.

If youíre simply looking for ways to keep the family entertained all summer long, you can also meet with various exhibitors offering up great family activities and vacation ideas, too. This is a great place for the whole family to visit, ask questions and learn more about the amazing opportunities for summer 2019.

Expo 2018
Hosted by Laval Families Magazine and Breakfast Television host, Catherine Verdon-Diamond, the Summer Camps, Activities & Family Vacations Expo was a success last February. Families arrived in droves to learn more about the exciting activities. Children were able to explore their interests and discover new possibilities. With free parking, free admission, and onsite entertainment for the children, itís not a surprise this event was a hit among Laval families.

Who Can Attend?
This Summer Camps, Activities & Family Vacations Expo is aimed at both parents and children. Itís an opportunity for the whole family to learn more about whatís out there and plan the best summer ever.

From camps to getaways, the exhibitors at the event have a summer plan to suit every familyís needs and youíre sure to find something that will make the entire family happy this summer.

Why Exhibit?
If you run a camp or summer programs, exhibiting at this yearís Summer Camps, Activities & Family Vacations Expo may be right for you. Laval Families Magazine, the host of the Expo, has a circulation of about 150,000 readers, more than half of whom have at least two children in their household. This is an opportunity for you to meet with Laval residents and introduce them to your summer programs for children.

For more information on the event or about becoming an exhibitor, visit lavalfamilies.ca.