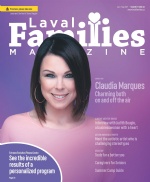 In The Latest Issue:
Latest Issue:
Judith Bougie: The Woman...
Spring in the City of La...
Claudia Marques: On and ...
Lavalís Brown Bin Effort to Reduce Waste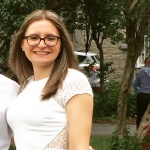 BY:
Alexia Marsillo
Issue 30
Have you received your brown bin yet? The City of Laval began its organic collection service in 2017 and now has plans to expand it over the next year, eventually benefitting all buildings, with seven or fewer units, by 2019.

So far, at least one neighbourhood per electoral district has been benefitting from the organic collection service. Every household in the chosen districts has received a large brown bin, similar to the blue recycling bins, for the collection of organic waste.

Throughout 2018, the City of Laval will be extending this service to 46,000 new homes and will equip all households and eligible buildings with large brown bins by 2019. This also includes a mini-bin for inside use, and an information packet on how the service works, and what can and canít be composted.

Of the 20 households surveyed around Laval, 13 have already been using the organic waste collection service since 2017. Of the 13 participants, 10 say they are active users of the composting bin.

ďSince Iíve started composting, my trash consumption has extremely decreased,Ē said Laval resident Dora Bellomo. ďIt took some time getting used to it Ė knowing what you can and canít compost, just getting in the habit of doing it, but itís a conscious effort we should be making.Ē

The City of Laval has prepared a list of items that should or shouldnít be put into the compost bin. Unacceptable items include liquid food waste, logs, glass, metal and plastic. On the other hand, fruits, vegetables, tea bags, solid dairy products, meat and poultry, plants, flowers, grass and small branches are ideal for composting.

ďThere are so many things that you can put in the compost bin that I had no idea [about],Ē said Bellomo. ďSuch easy, everyday things like coffee filters, tea bags, banana peels, that you can easily throw in that bin instead of the trash.Ē

The bin collection takes place once a week, two days after the scheduled recycling pickup. In the winter, however, collection only takes place once every two weeks, since waste decreases in the winter with the absence of green waste, and cold weather conditions make it easier to keep the bin outdoors for longer periods.

Some surveyed residents have made complaints about the City often missing a collection week, but according to the City of Laval, the brown bin will not be picked up if it is not placed accessibly for the truck, if there are unacceptable waste items in the bin, or if the bin is less than half full.

For smaller households, filling the bin can take quite some time, and the waste can start to smell if not picked up for several weeks. It is important to take precautions, like leaving the bin in the shade, sealing it tightly and not pouring liquids into the bin, in order to reduce the smell. It is also recommended to keep meat and fish leftovers frozen and only placed in the bin the day of pickup.

The collected organic waste then makes its way to Mironorís facilities in the Laurentians, where it is converted into compost. With its plan to expand organic waste collection, the City of Laval is well on its way to meeting government requirement that all eligible buildings must be equipped with organic waste collection by 2020.

For more information on composting services in Laval, visit www.laval.ca.