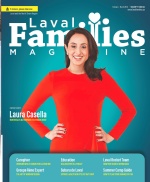 In The Latest Issue:
Latest Issue:
2020 Has Only Just Begun
Laura Casella on Pursuin...
How to Deal with Head Li...
Automotive Design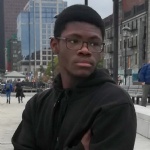 BY:
Samuel-Olivier Massier
Issue 31
My name is Samuel-Olivier. I am in secondary four at Curé-Antoine-Labelle. I want to tell you what job I want to do, the educational path that will lead to my success and how I see myself evolving in the future.

I would like to become an automotive designer for a car company. This business consists of designing visually appealing vehicles while taking into account the technical constraints and spirit of the brand. In this business, the designer must consider new trends and new technologies. He also has to advise his team or work on proposed ideas. Finally, a designer must know how to use industrial design software. So, it is still a fairly important position in the company, especially for the image of the brand, because the thing that stands out between one model and another is often the design of the vehicle.

To get to this position, I will have to complete a bachelor's degree in Industrial Design. This program provides knowledge about the needs of customers, raises awareness of the culture of design with its modern stakes, helps us understand the socio-cultural and technological context in which the designer must intervene, and much more.

In the future, I see myself working for a car company that produces sports cars. I am very passionate about sports cars and these are the types of vehicles that inspire me the most in terms of design. I see myself climbing the ladder of the company and becoming a well known designer like Ken Okuyama, known for the Acura NSX, or Enzo Ferrari.

My passion for cars started very young. In my early childhood, I had a bed shaped like a racecar that I loved very much. At a certain age, I started spending my days drawing all different types of vehicles. I imagined the types of engines, their names and I even drew their interiors. In short, it is not a passion that has only just begun. How about you? What is your passion?