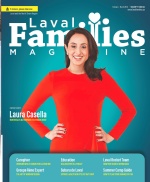 In The Latest Issue:
Latest Issue:
2020 Has Only Just Begun
Laura Casella on Pursuin...
How to Deal with Head Li...
Should Stay-at-Home Parents Send Their Children to Camp?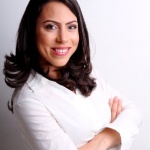 BY:
Tina Quintanilla
Issue 32
Deciding on whether or not to send your child to summer camp can be a complex decision for any parent. It can be especially challenging for a stay-at-home parent who has put their career on hold specifically to raise the children. The question is, is summer camp off limits to stay-at-home parents?

Every family is different but the reality is, entertaining your children for the entire summer can be a challenge. Children today can have a hard time getting themselves outdoors thanks to modern devices. Should your children stay home with you because you're there or would they be better off in an environment that encourages physical activity all day long?

As school aged children grow up, the stay-at-home mom may find summers even more challenging since she has to constantly entertain her children. It can be hard to find activities to do that are suitable and fun for more than one child in the household. Summer camps structure their activities around the child's age group. There are even theme camps out there that can help children develop their interests in new activities and explore new talents. Camp is also a nice escape from the usual school routine and children attending camp like to go to camp to socialize with kids in their own age group.

Karin Derderyan, was a stay-at-home Laval mom who now works from home while her children attend school. She also works from home in the summer and although her children are older, she finds it difficult to keep them busy and off their devices. She does not have a swimming pool or activities in the backyard to keep them constantly playing outdoors. Camp was the solution to entertain them.

As for the mom guilt of sending your children to camp while you're a stay-at-home mom, Derderyan offers some advice. "I never felt guilty even when I wasn't working. Camp is good for them, they make new friends, they socialize, they play, they learn. My kids loved it," Derderyan says. "Plus, you don't have to send them to camp eight weeks in a row. You can send them one place for two weeks, keep them home another week and pick another camp for another two weeks. I think that fact can lessen a stay-at-home mom's guilt," she explains. "Plus where does it say, that as a stay-at-home mom you have to be involved with the kids 24/7 during summer? I think a lot of the guilt moms feel is due to the judgment they receive from other moms."

Finally, some stay-at-home moms may want to keep their children home most of the summer, but sending them to camp for two weeks allows the mom to have a much needed break and allows the children to be more active.