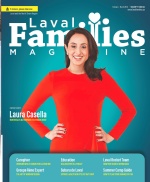 In The Latest Issue:
Latest Issue:
2020 Has Only Just Begun
Laura Casella on Pursuin...
How to Deal with Head Li...
Making Summer Plans that Create Peace and Purpose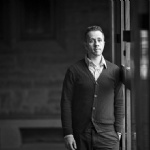 BY:
Domenic Ruso
Issue 33
Finally, summer is upon us. Living in a context where we have different seasons reminds us that nature has a way of helping us change gears. I often wonder about those who have summer all year round. Yes, I am sure it has its benefits, but it might also be a disadvantage since things change with each season.

Laval Families is committed to serving our community as it highlights the wonderful ways our city is flourishing and changing. Over the next few months, you and your family will benefit from some of the blessings of a growing city. As you enjoy the change of pace and the fresh air, consider these three ways to make summer plans that create a deeper sense of peace and purpose.

Slow Down and Listen
Summer is a perfect time to consider our pace of life and take the opportunity to slow down. Speed makes us miss what is right before our eyes. If you drive, you know that the faster you go, the higher the chance you'll miss what's all around you. It's the same with life.

This summer consider slowing down to listen to those you love. I don't mean to just hear them or put up with their silly comments, but to really listen. One exercise that I recently learned is asking someone to share one hope or dream they have over the next six months. As they share, just listen and celebrate that it's in these types of moments that our purpose in life is clarified.

Turn Off Your Cell Phone
I know some of you are already feeling anxious. Just the thought of no phone makes you nervous. But imagine having one day, or a few hours, where everyone in your home turned off their phone. I serve with a gifted pastoral leader who regularly invites the youth to put their phones into "phone jail" in a silly bucket when they gather. You'd be surprised to see them do it so willingly. Yes, they also want to focus on their friends and what's going on around them.

Try it this summer. You could go for a walk, play a board game or read a good story. Whatever you do, with your phone completely off, the dinging email and Instagram notifications will not steal your attention in these times. This simple practice is the beginning of how to create a more peaceful space with those you care about.

Just Stop To Say Thank You
There is an ancient Jewish practice called Sabbath keeping. It's rich with meaning and at its core, it means stop! In its religious origins, it meant a day of rest out of the week. So, six days to work, one day to stop. The idea of stopping was a chance to say thank you to God's provision and remind ourselves of our human limitations.

In a world of constant competitive hustle, summer is a chance to say, God I trust you so much that I can stop to say thank you. The Jewish people were given this command after years of being enslaved, in which they were never allowed to stop working. It is incredible that this sacred gift is still applicable in our modern world. So think about the things you need to be thankful for and stop.

Your summer will be what you make of it. It can fly by and feel overwhelmingly busy or it can be a time to refocus on what matters. I hope and pray that you take some time to consider the great joy of making your summer a time to create a new sense of peace and purpose for this year.