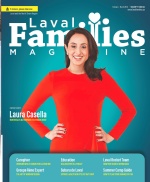 In The Latest Issue:
Latest Issue:
2020 Has Only Just Begun
Laura Casella on Pursuin...
How to Deal with Head Li...
Vimont Has Talent!
Adult education students share their talents in a special holiday celebration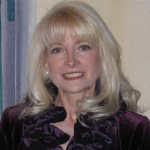 BY:
Heather Halman
At the CDC Vimont a special holiday celebration takes place annually that showcases student and staff talents, heritage and fun. The talent show is a popular event that brings Sir Wilfrid Laurier students from our Adult Education Center together with staff members to perform and celebrate the holiday season together.

This year the talent show was an outstanding success with students performing dances, singing, playing musical instruments and generally having a wonderful time. Everyone on the team works together to make the event a success; students, teachers, administration and support staff. Everyone has something special to offer in this unique showcase of talent.

This is particularly important since the students at the CDC Vimont are adults who come from a wide variety of backgrounds and are in the center for a wide variety of reasons. Some have come from other countries and need to learn a second and even a third language; some come to get secondary school diplomas; some come to get the credits they need to enter a special CEGEP program; and some come to the CDC to explore community courses and learn new skills for the workplace.

While these are all serious academic endeavors, there is an important social side to life in an adult learning center. According to teacher Mrs. Nancy Sher, "the collaboration that goes on between all involved (staff, students) provides our students with a sense of camaraderie and belonging that many have never experienced before."

Extra-curricular activities, such as the talent show are an important element in retaining students in adult education centers. They allow students to connect with each other, share cultural traditions and highlight talents that might otherwise never be noticed or celebrated. When students feel an attachment to a center and they are engaged and participating, the risk of dropping out is reduced. Students feel a connection to their peers and their teachers when they work together towards a common goal. Self-esteem increases and when this happens, student success increases.