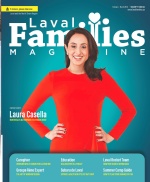 In The Latest Issue:
Latest Issue:
2020 Has Only Just Begun
Laura Casella on Pursuin...
How to Deal with Head Li...
Parents are the best advocates for community responsibility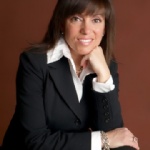 BY:
Denise Vourtzoumis
Issue 9
As a parent, I have always felt it is really important to build a legacy as caring and responsible citizens. From a very young age, I was always involved in the community and often volunteered in so many different areas.

All of this, in retrospect, gave me the skills to apply them later in my life. Every experience a child gets from a young age will have an impact, and for me it was a positive one, building my character for who I am today.

I wanted for my children, like every parent does, to be good citizens. And although we don't have all the answers when we are raising them, we want to be able to help them come along. Good parenting is not an easy task, but if we keep a tight family bond while we are raising our young ones by teaching them to volunteer, we would be off to a great start.

The best way to show our children the importance of giving back is by actually spending time together as a family while volunteering. As a working mom, it was very important for me to spend quality time together by being a part of all my children's activities and exposing them to the many volunteering opportunities around us. When families work as a unit to get involved and support a cause, it can be fun and exciting. There is nothing more rewarding than giving back to the community and seeing how one can make a difference.

Make giving a family affair –that is what we did. We started about eight years ago. What started off as a simple request from our then 11-year old son to fundraise for breast cancer, has now evolved into Pink in the City, a non-profit organization founded by the Vourtzoumis Family to raise funds and support the fight against breast cancer.

Volunteering as a family was a great opportunity to spend time together, but I have to admit, it was also a lot of work. Everyone had to work hard to make the fundraising a success. It became an annual tradition to get together with our family and friends and give back to a cause that impacted so many people around us.

Pink in the City is now a neighborhood success story and evolved from three boys wanting to raise awareness and funds to benefit breast cancer. There is no greater joy than to see our children in the community take an active role and get involved to fundraise and pave the way for others. We, too, need to be the role models and promote involvement at every opportunity.

We have an obligation to instill the importance of giving back. Our children will model what they learn from us. By showing our commitment and enthusiasm to partake in making our community a better one, will help them make contributions that can make a lifetime of difference. A little guidance from the parents helps foster and encourage kids to get involved in acts of giving.

Here are a few ways that parents can always encourage their children to volunteer:

Volunteer at local hospital
Volunteer at summer camp as CIT
Volunteer for charities and non-profit organizations
Volunteer to coach soccer, hockey, or any other sport/team
Volunteer for committees at school
Volunteer in community events
Giving is an act of kindness. Take the lead to set an example and create your next neighborhood success story.
Proud Mom