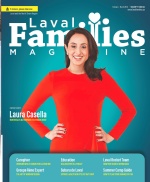 In The Latest Issue:
Latest Issue:
2020 Has Only Just Begun
Laura Casella on Pursuin...
How to Deal with Head Li...
Plan ahead when buying your first home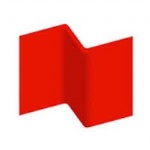 BY:
National Bank
Issue 12
Buying your first home requires careful thought and, of course, planning. By following the steps outlined below, you can help ensure that your project will be a success.

1 . Calculate your borrowing capacity
A smart way to avoid disappointment and stay within your budget is to find out your borrowing capacity before you start looking for a home. Your advisor can help you calculate your borrowing capacity by reviewing your financial situation. Another option is to use the mortgage calculator available from National Bank at nbc.ca, says Michel Lopez, branch manager at National Bank in Laval.

2. Determine your downpayment
To buy a property, you'll need a minimum downpayment of 5%. If your downpayment is 20% or less, you'll be required to take out mortgage insurance from an authorized insurer.

3. Be prepared for additional expenses
When buying a home, you'll have to cover a certain number of expenses such as appraisal and inspection fees, insurance, municipal and school board taxes, condo fees, legal fees, utilities (electricity, heating, cable, etc.), moving costs, etc. Since those expenses can have an impact on the amount available for your downpayment, it's important to take them into account right from the start, says Judith Côté, financial planner at National Bank in Laval.

4. Apply for a pre-approved mortgage
Ensure your own peace of mind and enhance your credibility among sellers and real estate agents by getting a pre-approved mortgage certificate. As an added benefit, the certificate guarantees your interest rate for 90 days, protecting you against possible rate increases while you're shopping for a home.

5. Find your home
Here's the part where you start visiting properties to find the home of your dreams! Would you like to live in the city or the country? Would you like a condo, single-family home, or duplex? Detached, semi-detached or apartment style? Those are just some of the many questions you'll have to answer so it's essential to identify your needs clearly.

6. Choose your mortgage financing solution
Open or closed mortgage? Fixed or variable rate? Insured or uninsured? Choosing the right mortgage financing solution is important. Your advisor can help you decide what's best for you.

7. Take advantage of loan insurance
If health and youth are on your side, it's a good opportunity to include loan insurance because the premiums are based on your age at the time of enrolment. Three types of coverage are available: life insurance, disability insurance and critical illness insurance. Don't take a chance on your future, insure your loan!

8. Get your keys!
The big day is finally here! Your bank will forward the mortgage funds to your notary in advance. All you have to do is pay the downpayment and the legal fees and you'll be ready to start this exciting new stage of your life!

Don't hesitate to talk to your advisor if you need more information or assistance in getting your home project underway. You can also go to nbc.ca/mortgage to find out more

The contents of this document are provided for information purposes only, and are not comprehensive. They do not create any legal or contractual obligations for National Bank or its affiliates. For financial advice or information on your financing options, please consult your National Bank advisor or an industry professional (e.g., accountant, tax specialist or lawyer).
© 2015 National Bank of Canada. All rights reserved. Any reproduction, in whole or in part, is strictly prohibited without the prior written consent of National Bank of Canada.