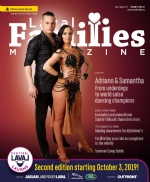 In The Latest Issue:
Latest Issue:
Another Exciting Summer ...
One Step at a Time
The Second Edition of Fe...
Busty and the Bass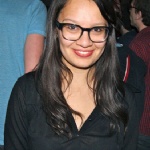 BY:
Katrya Bolger
Issue 15
With a trademark blast of the brass section, one knows that they're listening to Busty and the Bass. The Montreal based band is the collective musical outcome of nine McGill University Jazz Studies students drawing from the contemporary sounds and appeal of pop and hip hop wed to influences of jazz, funk and soul.

From their first live shows in house parties to a full-on tour through Eastern Canada and the Northeastern United States, the band has seen an impressive rise in the musical ranks over the past four years, all while wrestling with full academic workloads. With school out since last May, Busty has wrapped up the summer jazz festival rounds where they showcased their exciting cross-generic music that, despite their wide ranging musical influences, is marked by the common denominator of their ability to provoke a spirited dancefloor into being.

Busty and the Bass met in the first week of school in 2011 and first played together at a house party hosted by current guitarist Louis Stein. Based on the positive audience feedback, the freshly formed band decided to play shows at house parties and the university bar before graduating to grown-up music venues outside of the McGill community. However, their academic training in Jazz Studies continued to play a key role in Busty's collective music-making process, lending them a common musical taste and vocabulary. "Musically, we're all coming from sort of us being jazz musicians originally," says piano and keyboard player Eric Haynes. "We have a musical language that we all speak even though what we do definitely doesn't have everything to do with jazz." The free-roaming, improvisatory and group-oriented creativity of the band disposes their music to being generically labelled as jazz, although it cannot be easily summarized as such. Describing their mix of influences, Haynes states: "We draw from a whole bunch of contemporary influences that we really enjoy, whether it's hip hop stuff or R 'n B, or even big Afro-soul bands, where they have own specific parts or moves they play." The resulting sound brings together the familiarity of beat-oriented pop music inflected with the supreme groove on offer by funk.

Busty and the Bass has built its popularity upon its famously high energy live shows. The nine-person collective is devoted to deploying the live show as a place to dance, interact and facilitate fun among audience members. "Our focus has always been on the audience," says Haynes. "We want to make people dance and interact with each other in a similar way that when you play on stage with Busty, you have to let go of all our inhibitions. It's a very energetic and freeing experience." The format of the live show mimics the process of the band's music making itself: one thing that is highly notable in Busty's show is that each member takes an opportunity to seize the spotlight solo. From the synths to the trombone player, each member of Busty get a chance to assume the role of a frontman. The spectacle of a Busty show is always the music itself and the way it promotes self-expression and inclusivity, a staple to the band's success as a dynamic and vibrant collective.

Busty released their newest album Glam in June, moving towards a more cohesive, graduated sound. For the latest album, the band worked with Jesse String, a recording engineer based in Los Angeles. "He definitely has helped us take our sound to the next level," says Haynes. "He helped give us a consistency of sound that is important because all of the tracks are very different. It's appropriate because of all of our different musical leanings. Glam is sort of a reflection of how different all of our personalities are. There's hip hop influenced tracks, tracks that are definitely more pop, tracks that are more influenced by reggae…But it's definitely got a much more cohesive, mature sound." In the fall, Busty will be exporting the sounds of Glam to San Francisco and Los Angeles for the first time. They hope to put out a full length album in fall 2016. Keep an eye out for Busty on the road as they continue to jazz up generic conception of pop music, one lively and dance-inducing show at a time.