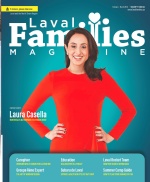 In The Latest Issue:
Latest Issue:
2020 Has Only Just Begun
Laura Casella on Pursuin...
How to Deal with Head Li...
The 300 KM Challenge for LIFE: 10 Years of Cycling for Cancer Patients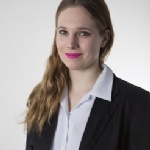 BY:
Lili Monette-Crépô
Issue 23
The 300 KM Challenge for LIFE, which raises funds for the Laval Regional Cancer Program is celebrating its tenth year. During the challenge, happening on September 9th and 10th this year, cyclists go from Laval to Trois-Rivières on Saturday, and come back to Laval on Sunday, for a total of about 320 kilometers.

Everything started in 2007 due to the initiative of Lynda Bouchard, executive at the Laval Council of Physicians, Dentists and Pharmacists (CMDP) for the past 12 years. Bouchard herself was diagnosed with breast cancer in 2006. Despite her illness, she kept working, and this, while going to Notre-Dame Hospital in Montreal on lunch breaks. "I never missed a day of work, and it was my way to come out of it, to keep my mind busy," she says. "I was lucky, because the illness didn't take control of my body."

Other patients inspired her to organize the challenge, including a 26-year-old single mom suffering from an aggressive breast cancer. She had lost her job, didn't have a car and had to go back to her parents' place to live. "I felt that I was very privileged, considering the situation. I thought that I had to do something," says Bouchard. She also wanted to get involved in her region since she knew that an Integrated Centre for Cancer was being created in Laval. Adjacent to the Hôpital de la Cite-de-la-Santé, it allows Laval and North Shore residents suffering from cancer to continue their treatment in their region.

At a CMDP assembly in 2007, Bouchard announced her idea to organize a cycling rally. Dr. Patrice Lamoureux, digestive surgeon, told her that he would do it with her. "It's quite easy to become friends with Lynda, so I got into it," he says. An avid cyclist, he organized the rally and participated until two years ago. "Money goes directly to patients; it's something that's very important for Lynda and I," he says.

Donations go to the Laval Regional Cancer Program, for patient care and services, prevention, rehabilitation and for the purchase of equipment. "In the current context, where there are a lot of financial constraints, the project allows us to improve the quality of the services we offer our clientele," says Dr. Marie-Andree Fortin, cancerology co-manager and radio-oncology department leader. Dr. Fortin also treated Bouchard when she was sick. "She's an extraordinary woman who really gave herself to the cause and who succeeded in involving a lot of people," she says.

"I had this willingness to do things for other people, but people were also willing to come on board," says Bouchard. "If we didn't have volunteers and cyclists, we wouldn't be where we are today." She says that the challenge is all about team work and it's due to the implication of all that the challenge works so well. Bouchard gets especially proud when she sees cyclists come home on Sunday. "It's as if those people did the Tour de France, plus, they challenged themselves for someone suffering from cancer," she says. For people who want to register for the challenge, there is a $200 fee per person until May 31st, and each participant is required to raise $1000 for the cause. Details can be found on the Foundation's website.