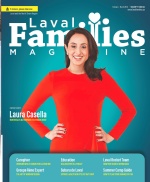 In The Latest Issue:
Latest Issue:
2020 Has Only Just Begun
Laura Casella on Pursuin...
How to Deal with Head Li...
The 5th Annual Young Authors Contest 2016-2017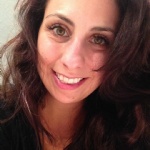 BY:
Lisa Cipriani
Issue 24
The 5th Annual Young Authors Contest was a major success, where eight students from the Sir Wilfrid Laurier School Board were given the opportunity to interview a local celebrity and have their Q & A published in our magazine. The end of year YAC Celebration took place last May, where students, their families, our cherished sponsors, some of the interviewed celebrities and other honored guests came together for an enjoyable evening. Some of our YAC winners from this year got in touch with our sponsors to find out more about why they supported the contest, and the compilation of their conversations are featured below.

Jaguar Land Rover Laval

Mr. Nino De Cubellis is the President and General Manager of Jaguar Land Rover Laval. He and his brother, Renato De Cubellis, Vice-President and General Sales Manager, work together. Jaguar Land Rover Laval was one of the sponsors for this year's Young Authors Contest. The De Cubellis brothers strongly believe that everyone needs a chance in life to find what their true calling is. "To us, what Laval Families Magazine has come up with, gives an opportunity for students to explore what they would like to do in their future," says De Cubellis.

The De Cubellis brothers were invited to attend the Young Authors Contest celebration last May. "It was great," says De Cubellis. "It was very well organized and a great way to give the young authors an opportunity to resume their experience. With all the different partners that attended, it was nice to see people come together to give these students this experience."

Garage Abate

"We strongly encourage all initiatives towards education," says Dora Abate, on behalf of herself and husband Luca Abate, owners of Garage Abate. "Education makes children prosper and events like this bring it to the next level." The Abates have two children, and are always supportive of activities that help children thrive.

Centre du Sablon

Ms. Angela Faraoni is the General Manager of Centre du Sablon. Centre du Sablon was one of the sponsors of this year's Young Authors Contest. When she was approached to be a sponsor, she couldn't say no. Faraoni says that she chose to be a sponsor because she loves children and anything that may help them show their potential. "I was 'wowed' and really impressed. I wished I saw the interviews in person," says Faraoni.

Groupe Kloda Focus

"I found it very important to be a sponsor for this year's event because it involves kids of all ages and it really helps to bring together our community," says Archie Cifelli, Executive Vice-President of Groupe Kloda Focus. Cifelli has sponsored many other events in the past, and when he heard about the Young Authors Contest, he was impressed with the idea and wanted to become a sponsor. "These kids have so much potential in them to become great journalists. It was great how everyone came together to make this event happen. There are just so many possibilities for their future," says Cifelli.

Équipe Sebastien Sperano

Sebastien Sperano was a proud sponsor of this educational initiative for the 2016-17 edition, for the second year in a row. Sperano and his team of real estate brokers are known for getting involved in the community, and the YAC is no exception.

Mouvement Lavallois Équipe Marc Demers

David De Cotis is the Deputy Mayor of Laval, and represented Mouvement Lavallois Équipe Marc Demers at this year's YAC Celebration. Sponsoring the contest is something personal for him, as it's a way to give back to the community and the younger generation. De Cotis believes that all young authors accomplished a great job at interviewing local celebrities, which isn't an easy task—confidence and determination are need.

Passion Soccer

Raffaele Venturino, Founder and President of Passion Soccer, has sponsored the Young Authors Contest for the past three years. "It's important to sponsor because it gives that support to our community and our young students," he says. "We need to show our support that they are an important part of our society." Venturino believes that through the celebrity interviews, the students gained confidence in themselves, they took an interest in their topic and had pride in their accomplishment.

Groupe Montoni

Groupe Montoni was a proud sponsor of this educational initiative for the 2016-17 edition. When local businesses get involved with youth activities in their community, everyone comes away with a unique learning experience.

Sir Wilfrid Laurier School Board

As Chairperson of the SWLSB, Jennifer Maccarone attended the YAC Celebration and this is what she has to say about being a sponsor: "It's important from the school board's perspective to showcase talent that we have in our board as well as to provide as many opportunities as we can for our students to shine." The SWLSB has supported this contest since its first year. "Critical thinking is really important, because at some point you [students] are all going to be leaving our school board and you need to be able to analyze situations and ask good questions," concludes Maccarone.