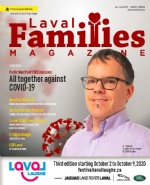 In The Latest Issue:
Latest Issue:
Four Little Words Have N...
An Unprecedented Public ...
Because a Little Laughte...
Sylvain Lefebvre Leading the Rocket de Laval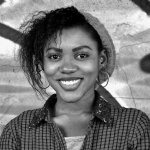 BY:
Emmie Wesline
Issue 26
After 14 seasons as an NHL player, Sylvain Lefebvre is sticking close to his professional roots by becoming the first Head Trainer to the Rocket de Laval hockey team, just five years after serving the Hamilton Bulldogs in the same capacity.

From player to trainer
Lefebvre has undergone a lot of training himself throughout his career, which began in 1984, giving him not only credibility in the sport, but allowing him to set a solid example of perseverance and longevity. Working with his current team, he aims to impart strong values to his players while infusing his own personality and flavour to coaching. His values are about hard work, discipline and creating healthy lifestyle habits.

According to Lefebvre, a good trainer has to understand his players, and adapt to different cultures and situations. Being firm and very well prepared are also key. Preparation plays a huge role in his professional life. If there's one thing that lights him up in his current role with the Rocket de Laval, it's preparing young players to play for the NHL. "That's the cherry on top of the cake for me," says Lefebvre. "That's my reward."

When reflecting on the question of which moments in his career were the most memorable, he doesn't need to hesitate. "It was when we won the Stanley Cup in 1996," he says. As a child, it was Lefebvre's dream to play in the NHL, and it was only after several years of playing the sport that he realized he actually had a chance of making that dream a reality. In 1986, he joined the Canadiens de Montreal, carving his place in the NHL.

Training the Rocket de Laval
Being the Head Trainer for the Rocket de Laval is far from child's play. A typical training day begins at 9 am, even though the players won't officially start training on the ice until 11 am. Some players will start with physical training off ice, and others will train on the ice. The morning period is often reserved for meetings, during which Lefebvre will show the players footage of recent performances and strategize on how to improve. The training on ice following these meetings is therefore much more targeted, efficient and intense. The players know exactly what they need to do.

Since the players are millennials, Lefebvre has to adjust his training technique, noting that communication is the most important element. In the past, when a trainer told the players to do something, players would comply without hesitation. "Today, players ask more questions. They're looking for answers," explains Lefebvre. This means he has to explain not only the "what", but the "why" as well. It's important to adapt to each individual player regardless of his culture or personality. Some young players are more visual learners while others are auditory learners. In short, Lefebvre must employ tolerance, listening skills and understanding.

When it comes to team spirit, Lefebvre says that this is what makes the difference between an average team, a good team and champion team. He notes that team spirit is a must, even with a talented team.

"Team spirit is not easy to develop," he says. "Especially with a team like the Rocket de Laval, because in a given season we might be dealing with more than 50 players." It can be difficult to create bonds. The heart of the team then becomes responsible for welcoming the other players. "Everything starts with the team surrounding the team," he says, referencing the coaching staff, the medical team and the players' social entourage, who all have to set the example of team spirit.

Creating success
Lefebvre has been heavily influenced by a piece of advice he received from Pat Burns, a renown NHL coach: "You play like you practice." This has set the tone for Lefebvre's work methods. "I practice as if I'm in a real game," he says.

Many individuals have influenced Lefebvre's career to date. Among them, he names Larry Robinson, Guy Lafleur and Dale Hunter, all of whom he's had the fortune to play with. That being said, his wife now plays a major supporting role in his success, on the good days and the bad. They're a team as well.

What distinguishes a good player from a star player? "You can see it when a player has character. It's more than talent," says Lefebvre. "A star player is dedicated to his work, he's focused, motivated, determined and has goals to achieve."

Aspiring hockey players, take note!