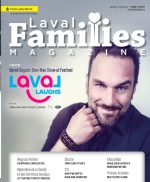 In The Latest Issue:
Latest Issue:
Together We Thrive
Derek Seguin: One Man, M...
The Faces of Homegrown T...
A New Dawn, A New Day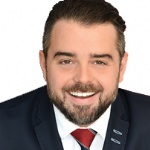 BY:
Sebastien Sperano
Issue 26
''It's a new dawn, it's a new day, it's a life for me...and I'm feeling good!'' To quote the song ''Feeling Good'' from the great Nina Simone. It's a great time to be alive as women from all walks of life, as all creeds, religions, and orientations are taking their rightful place in society, a place where they can lead, inspire and aspire to the height of their ambitions.

Is there inequality? Yes, there is.
Is there injustice and sexism? Undeniably.
Racism and prejudice are still very much a part of our lives and remain a challenge for everyone; however, there has never been a time for such opportunity to change all of this. Through media and social media, technology and a collective will, the voices of women, their ideas and actions are being brought forth.

I have always surrounded myself with such women. Friends, advisors, and partners who've helped me in my personal and professional life, women who've inspired me and without whom I would not be who I am today. In turn, it is my responsibility to make sure I do everything I can to even out the playing field. I have selfish reasons for wanting to do so.

I want my beautiful 6-year-old girl, Dali, who is nothing short of a warrior-princess, to have all the opportunities she wants. And I want my son to have the chance of being surrounded by powerful women. It is my opinion that this is the only way we can build a better future. The best of men and the best of women working together to advance our civilization and save this planet.

The political world is a perfect platform where we see such changes. From Hillary Clinton to the recently elected Mayor of Montreal, Valérie Plante (first female mayor of a major city in North America) to right here in our community, Isabella Tassoni, a 26-year-old Italo-Canadian woman who has been elected as city councilwoman for Laval-des-Rapides.

I had the chance to sit down with Isabella to ask her a few questions.

Q: What did you dream to be when you were a little girl?
A: Growing up, I wanted to be a doctor. Once I realized that math and sciences were not for me, I realized that I would be happy doing anything that allowed me to help people, be creative, and manage my success. Little did I know that politics provided me with all of that and more. Becoming a politician was probably the last thing I thought I would be.

Q: What made you want to run for this office?
A: I was accepted into Concordia University in the Political Science program. My initial plan was to switch into business as soon as possible because politics was not my cup of tea. To my surprise, I ended up loving it and completed my major in the program. At the time, I was becoming more and more involved in the Laval community by volunteering and implicating myself in the political scene around me. Two years later, I saw an opportunity, and I went for it.

Q: What were some of the biggest obstacles?
A: That people can be really mean!They will tell YOU that "you cannot do it" or that "you're TOO ambitious." The worst was when people would tell me that I was "too young" and in other words, that I was too female, to be in politics. What I've learned is that in life, you gotta drown out the noise. Follow your gut, give it your all every single day, and don't stop until you're proud.

Q: What change do you want to see in your community and what do you propose to do?
A: I want to bring my district to life. I want us to work together and ultimately come together as a community. I want the people of LDR to be proud of our where they come from. There are so many amazing things I have planned and so many things coming. I cannot wait to share them with all of you!

Maintaining and constantly improving the quality of life is a priority for me. Laval-des-Rapides has gone through a lot of changes in the last three years and will continue to do so. It's about balance. I want to enrich our culture, make businesses thrive, all while keeping its familiar charm.

Q: Name me three of your role models.
A: My dad, for always being the best person he could be, for his family and those around him. My grandparents, for being the hardest workers I know, and always showing me the meaning of love. Jasmine Schreindorfer, for being one of the strongest human beings I know.

Q: What's your position on gender equality?
A: I think Chimamanda Ngozi Adichie said it best:
We teach girls to shrink themselves, to make themselves smaller. We say to girls: You can have ambition but not too much. You should aim to be successful but not too successful. Otherwise, you will threaten the man.

Because I am female, I am expected to aspire to marriage. I am expected to make my life choices always keeping in mind that marriage is the most important. Now marriage can be a source of joy and love and mutual support, but why do we teach girls to aspire to marriage and we don't teach boys the same?

We raise girls to see each other as competitors, not for jobs or for accomplishments, which I think can be a good thing, but for the attention of men. We teach girls that they cannot be sexual beings in the way that boys are.

Q: In your opinion, what is a feminist?
A: A person who believes in the social, political, and economic equality of the sexes.

Q: A few words to inspire the women who will read this.
A: Ladies, it is our time. Take charge of your life and be the best that you can be in whatever you choose. Follow your gut and don't let anything or anyone stop you. It won't be easy, but I promise you, it will be worth it.

Thank you, Isabella and Congratulations on your victory!
Keep being awesome and being the change that you wished to see!
What can you do to promote the values that are important to you? Every action counts, every gesture, no matter how small it may seem, makes a difference.

For any comments or suggestions, please write to seb@sperano.ca or through our Facebook page at facebook.com/fromthebrokersdesk/.