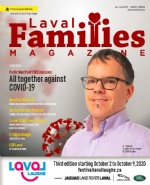 In The Latest Issue:
Latest Issue:
Four Little Words Have N...
An Unprecedented Public ...
Because a Little Laughte...
Why Don't We…All Become Fans?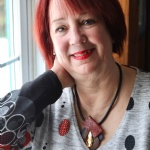 BY:
Lori Leonard
Issue 28
Who are the members of the popular boy band Why Don't We, and what are they all about? The band, comprised of Daniel Seavey, Zack Herron, Jonah Marais, Jack Avery and Corbyn Besson has become a glowing phenomenon. The five-member band formed on September 27th, 2016 and their popularity grows daily. Although each member is a solo professional musician in his own right, when they perform together they dazzle.

When are their birthdays, where are they originally from?
As a fan, of course you want to know their birthdays: Seavey (April 2, 1999), Herron (May 27, 2001), Avery (July 1, 1999), Marais (June 16, 1998) and Besson (November 25, 1998). All are from the USA, but each one is from a different state. Seavey is from Oregon, Herron from Texas, Avery from Pennsylvania, Marais from Minnesota and Besson from Virginia. "Although all of us met on-line, we also met at random shows and sometimes toured together," says Marais.

The Origin of the Name Why Don't We
When in Los Angeles, they said to each other, "Hey, why don't we make a band?" The name stuck, they started asking other questions such as, "Why don't we make the world a better place?" Why Don't We will continue to be an ongoing question they use…

When asked how they feel about being famous, their modesty is evident. "We don't want to be called famous, we prefer to be called well-loved. It's like a dream come true," says the band. "It's hard being in the music industry, it's crazy being loved by everyone," adds Marais and Herron. Well-loved they are as all their shows in their North American "The 2018 Invitation Tour" are almost sold out. The band members disclosed that they couldn't wait to return to Montreal. Their most recent Montreal show was in April 2018. "Everyone in Canada is really nice," says Marais. "Yes, and the food is in Montreal is really good too!" says the others, in unison. Despite their youth, they are mature, caring and considerate individuals who are surprisingly humble. They enjoy having fun, being popular and making music together.

Backed by Megastars
They have graced the stage with Taylor Swift, Logan Paul, Ed Sheeran and many others. In fact, Sheeran penned their most popular current tune "Trust Fund Baby". Logan Paul directed three music videos for them. "We like the lyrics to Trust Fund Baby because we know that girls can be strong," says the band. "We write our lyrics from life experiences, loss, heartbreak and just going through life," Besson and Herron add.

Besson (the blond member) is currently dating Christina-Marie, "BeautyChickee". Besson laughs and says, "I call her BeautyChickee and I like to be called Chicken."

The band said that one of the highlights in their career so far was performing at a Make-A-Wish event in Portland, Oregon. It was with Seavey's friend, 19-year-old Nathan Ehline, who is passionate about music and a percussionist. Ehline was born with cerebral palsy and is confined to a wheelchair. His one wish was to perform at a live concert for a large crowd. So, the boys joined him on stage for a show with an audience of 1500. "The smile on Nathan's face after the show was probably the most genuine smile I've ever seen in my life," says Besson.

Seavey says that when he appeared on American Idol, although nervous, it was a great learning experience. "I was so nervous, I forgot the lyrics," he laughs. He feels that performing on the show helped get his foot in the door. Seavey plays guitar, piano, cello, recorder and kazoo.

"Herron is the joker of the group, but none of us are really shy, although Besson is reserved, quiet and sexy," explains the group. The boys reveal that their Manager "Bam-Bam" wakes them up with a megaphone each morning, which they think is hilarious.

The message they would like to give their fans: "Thank you so much. We love you". Why Don't We look forward to working on new albums and travelling around the world. These young guys are sweet, bright and very "cool".