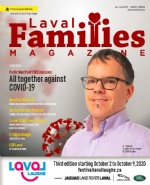 In The Latest Issue:
Latest Issue:
Four Little Words Have N...
An Unprecedented Public ...
Because a Little Laughte...
Top Five Tips for Finding the Right School for Your Child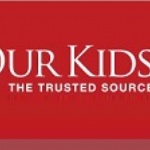 BY:
Our Kids Media
Issue 34
Choosing a private school can be overwhelming sometimes. Having surveyed the Canadian private school landscape for almost two decades, Our Kids has accumulated a treasure trove of insights. Here are our top five tips that will help you find the right school.

1.Don't look for the best school
Not all schools are created equal. Some are big, while others are small. Some are world-famous, while others have a more local appeal. What's more, no school can be all things to all people. Each has specific objectives, goals, and values, and aims to meet the needs of specific kinds of learners. In fact, this is one of the virtues of private schools—they cater to specific types of children (and families), and often excel at doing this.

There's no such thing as the "best school," one that works for all students and families. Different schools serve different types of fami- lies and children, and you'll need to find one that works best for you—one that meets your most important needs.

2.Look for the right fit
Finding the right school means finding the right fit for you, your family, and your child. Start with your child. How does she learn, and what are her learning strengths and weaknesses? Is she an auditory or visual learner? What is she like socially and emotionally? Is she energetic, out- going, introverted, shy, anxious, rule-oriented, rebellious, creative, quirky? And what other traits might she have?

3.Visit schools
One of the best ways to learn about schools is to visit them. Plan to visit each school you're consi- dering. Don't just go to open houses, though: go to school events, tour the campus, and have your child attend a class or two. Ask school officials plenty of questions, but also speak to students and other parents in the school com- munity, especially those who aren't officially representing the school.

4.Look beyond private school rankings
School ranking lists, such as the Frasier rankings, are very limited. While they reveal a school's basic academic standings (based on EQAO results), they leave out its academic approach, including its curriculum and pedagogies. They also don't tell you anything about a school's culture, com- munity, support systems, resources, facilities, extracurriculars, and more.

To learn about these crucial features of schools, you'll need to go far beyond superficial rankings. You can use school profiles on OurKids.net to dig deep into a school's academic and social culture through on-campus visits, not just during open houses, but at other times as well. Make sure to ask the school lots of questions, talk to people in the school community, and involve your child in this whole process.

5.Attend a Private School Expo

Every year, the Our Kids Montreal Private School Expos welcomes over 600 parents and students from Laval and Montreal. One day. One location. Get all your questions answered.

Meet with school heads and admissions team
Speak one-on-one with school representatives to learn about their unique programs, culture, and education philosophies.

Discover and leverage tax credits and financial aid
Learn about what financial aid options are available and how to apply for them.

Learn about eligibility for English Language Education in Quebec
Always a popular topic at the Montreal Expo — experts will explain what Bill 115 is, and how it affects your decision to send your kids to an English education in Quebec.

Prepare for your school applications
Get the insider's tip on the application process directly from education experts. Learn how to prepare for your interview, and how to make the most out of your open house visits.

Explore new school types
The private school expo attracts not only large, traditional schools but small, contemporary ones as well. Learn about schools with unique teaching approaches, alternative curricula, and special needs support.