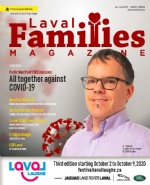 In The Latest Issue:
Latest Issue:
Four Little Words Have N...
An Unprecedented Public ...
Because a Little Laughte...
An Exciting Autumn is On the Way!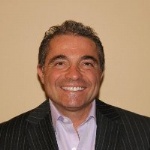 BY:
Luigi Morabito
Issue 34
Is it just me or did the summer whiz right by? Maybe it's because we have been so busy working on the second edition of our amazing comedy event, Festival Laval Laughs! Last year's success was so overwhelming, we just had to come back for round two!

We've been working hard this past summer to bring you the best festival ever. Taking place from October 3 to 6, we will have a variety of French and English shows that are guaranteed to make you laugh. With talent from all over Quebec and Canada, you can be sure you'll be in for some laughs. Visit festivallavallaughs.ca to purchase your tickets now. Plus, you can find out more about our package pricing specials. Just because we have an amazing fall event planned, doesn't mean we're all out of summer options just yet. On September 15, the annual Fête de Quartier Val des Brises is taking place. Flip to page 54 for details on this event that promises lots of fun for the whole family.

We also have an interesting piece in this issue about some of the newest additions to Magnus Poirier. The loss of a loved one is never easy, but the staff at Magnus Poirier goes above and beyond to make things easier. With compassion at heart, the Poirier family always puts the community first. We also have some great news from our friends over at Clinique Auditive Bougie. Experts in the field of hearing, Judith Bougie and her staff have expanded and added some new services to further benefit the Laval community.

If you're looking for some fun for the whole family right before the kids get back to school, flip over to page 20 to find out what iSaute Laval has in store for you. We'll give you a hint: it's fun for children and adults of all ages!If you work up an appetite after all that fun, be sure to visit our friends at Pizzeria Lìolà! Known for their traditional Neapolitan pizza, this Laval pizzeria has had a fabulous first year. You won't want to miss what's new on their menu, so go to page 22 for more details on this family-run pizza place.

On page 53, you'll find some great tips for entrepreneurs from the experts at YES Montreal. Read these tips for setting goals and attaining them to help jump-start your entrepreneurial project today! Our much-loved Young Authors Contest is back for another year. This time, we have partnered with the Rocket de Laval. Read up on the new topics we're looking to hear from your children about and find out more about our contest entry rules on page 49. This is your child's chance to become a published author for the very first time. We look forward to hearing from them throughout the year!

Finally, it is almost September so we have a section devoted to Education on pages 30 and 31. We have a great piece on digital citizenship that every parent and child must read before the school year begins. Thank you for picking up our issue of the magazine. We wish you a wonderful return to school!