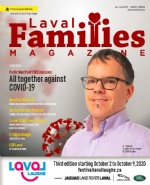 In The Latest Issue:
Latest Issue:
Four Little Words Have N...
An Unprecedented Public ...
Because a Little Laughte...
Breaking from Tradition: Behind the Scenes at CityNews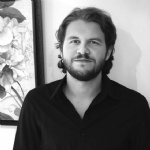 BY:
Alexander Sciola
Issue 34
As many of us have come to realize, news and television have undergone many changes in recent years. The days of the entire family tuning into the nightly news are quickly fleeting.

In the age of instant communication, technology moves fast while attention spans seem to be at an all time low. There are now more news sources than ever before, presenting a challenge for television networks. This means that television broadcasters must adapt to these changes in order to keep viewers engaged. And so, in the fall of 2018, following the success of Break- fast Television, CityTV launched their nightly news broadcasts in Montreal.

CityNews features a modern format in a traditional time slot. The network understands that people often tune in to the news rather than stick around for the entire program. Their one-hour broadcast devotes less time to the pageantry associated with a conventional news broadcast and focuses instead on the heart of the stories at hand. With no anchor desk, there is no middleman; giving the reporters more time and freedom to truly tell the stories they have been witness to.

Laval Families sat down with two contributors at CityNews and discussed the network's unique format and the future of broadcast journalism.

Alyssia Rubertucci
A recent Concordia grad, Rubertucci joined the CityNews team last February and is quickly making a name for herself in the local news scene as a Video Journalist (VJ). "I'm a video journalist. What that means is I come in and find the story. I then chase my interview subjects and I film my interviews. I'm kind of a one-man show as I shoot the interviews myself," she explains. "I also write the story, edit the footage and finally get it to air." Despite her many responsibilities, Rubertucci has found a way to stay on top of everything "I'm an organized person. I get into a routine and take a similar approach to every story. If you go about this in a nonchalant manner, the juggling that comes with the job will overwhelm you," she says. "You have to stay on top of your story and be comfortable with deadlines." The young journalist says being involved in every part of the process gives her the power to tell the story honestly. When asked about the network's modern format, Rubertucci called it dynamic. "It's not your traditional newscast. Storytelling in our format lets us take a creative path, which is not cookie cutter. I feel that our engaging approach also appeals to a younger audience." Her positive attitude and all-around talent seem to have set her up for a long, successful VJ career.

Fariha Naqvi-Mohamed
Fariha Naqvi-Mohamed is multi-talented to say the least. She is a blogger, op-ed columnist, a mom and a VJ. She is perhaps best known for hosting CityNews' DiverseCity segment in which she explores and showcases Montreal's various cultural communities. DiverseCity is the only segment of its kind in Canada. CityTV first offered her this segment when she made an appearance as a guest on Breakfast Television. When it came time to launch CityNews Montreal, she was a shoe-in.

As a Muslim woman, Naqvi-Mohamed worried that an on-camera job was not in the cards for her. "I'm actually the very first woman in Quebec history to wear the hijab on Quebec television. I didn't think this was a job for people who look like me, so when they picked me, I was absolutely thrilled," she explains. "That was taking a chance on their part." Naqvi-Moha- med is natural storyteller and she loves the creative freedom that CityNews gives her. "The best part of my job is the people that I work with and what absolutely sets CityNews apart is the fact that we bring news to people the way that they're consuming it." Be sure to catch Naqvi-Mohamed's segment weekly segment on CityNews at 6 p.m.