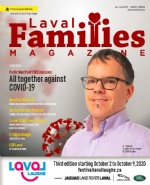 In The Latest Issue:
Latest Issue:
Four Little Words Have N...
An Unprecedented Public ...
Because a Little Laughte...
Les Jeux du Québec Are Coming to the City of Laval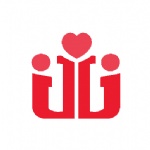 BY:
Eric Ayotte
Issue 34
Nicholas Borne, the city councillor of Laval-les-Îles, is also in charge of Les Jeux du Québec here in Laval. Sandra Desmeules, councillor of Concorde-Bois-de-Boulogne, is in charge of Culture, Sports and Lei- sure Development in Laval. They both sat down with Laval Families Magazine to share some details on the upcoming games.

The city of Laval is committed to providing pleasant and safe living environments for all citizens! Through the summertime, Laval has offered a variety of activities in our parks like shows, outdoor activities, sports activities, entertainment, games and much more.

"In 2016, Laval launched a vast operation to upgrade game modules in our parks by investing nearly $40 million," says Sandra Desmeules. A multidisciplinary team analyzed the needs and prioritized the parks to redesign playgrounds, move modules, add fences to secure playgrounds and replace some surfaces. During the summer, game modules have been added and improved at Parc-École Pierre-Laporte, Parc Dol- lard-des-Ormeaux, Parc de Bagatelle, De Montceau, Berge des Goélands and Parc Pierre-Laporte. Over the next three years, another $2 million will be invested to supply and install playground equipment in our parks.

Les Jeux du Québec
This past summer, you may have noticed several sports installations were renovated, with a $10 million investment from the city. The new sports installations will be quality competition venues that will allow Laval to offer an exceptional experience to thousands of participants during Les Jeux du Québec in 2020. In addition, these places will be a great legacy for the entire population who will have access to high-level facilities for the practice of sports activities. "All Laval families will benefit from these investments," says Nicholas Borne.

It means major investment for athletics facilities; like $6.3 million at L'Odyssée-des-Jeunes Park in Auteuil (work will continue in the spring of 2020), $910,000 for a major renovation of the baseball fields at Parc Chénier in Pont-Viau, $1.3 million for the rehabilitation of baseball fields at Parc de Lausanne in Vimont, and $1.5 million to develop volleyball courts at the Bois-de-Boulogne Sports Centre in Pont-Viau.

There is also a financial assistance agreement with the organization that manages the centre to take charge of the development of eight beach volleyball courts. Following the Jeux du Québec finals, the organization will manage and program these new facilities.

The additional $5 million investment from the government of Quebec, will enrich the experience lived by the athletes during Les Jeux du Québec and will have a positive impact on the sporting environment in Laval.

What is Les Jeux du Québec? This sporting event brings together young people from ages 12 to 17 from all over Quebec. The culmination of this event will be the final, where 18 sports will be represented. "In December 2017, after more than 18 months of mobilization for Laval's candidacy – the support of nearly 60,000 Laval residents – it was announced that we would be the host city for the summer 2020 Les Jeux du Québec from July 31 to August 8," says Borne. The City of Laval will welcome nearly 3,500 athletes and their coaches for the 55th Les Jeux du Québec final. The City of Laval looks forward to hosting athletes' delegations from across the province!

The community will also have a big role to play. The Organizing Committee for the 55th Les Jeux du Québec Final Laval 2020 needs more than 2,500 volunteers to carry out its event. The major volunteer recruitment campaign began this sum- mer. Initially, they will recruit volunteer organizers, then field volunteers.

In the meantime, the City of Laval invites you to review the volunteer services listed on the website laval2020.jeuxduquebec.com or register by email now, mentioning your interest with your details at info@2020.jeuxduquebec.com. A benefit evening for the athletes will be held at Salle André-Mathieu on January 30, 2020.