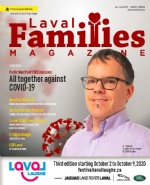 In The Latest Issue:
Latest Issue:
Four Little Words Have N...
An Unprecedented Public ...
Because a Little Laughte...
A High School Education Geared for Success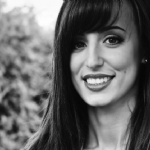 BY:
Maria Barillaro
Issue 34
What is it that makes North Star Academy Laval stand out from other English-language private schools? For starters, it's more than just a high school.

According to founder and Head of School, Josée Pepin, North Star Academy Laval (NSAL) is a warm, welcoming place. "It's a very accepting environment. No one judges you here," Pepin says. She also says the school's large focus on their Community Connection program makes all the difference.

NSAL participated in several contests this past year and won many, including Speak Up Montreal and Jeune Auteur. NSAL students even won an award for being in the top five per cent! In addition to integrating Community Connections and participating in contests, NSAL also had the pleasure of hosting several inspiration guest speakers to help their students learn more about the real world.

This year, students participated in educational activities that can broaden their horizons and introduced them to a more in-depth style of learning. Some students attended an entrepreneur and leadership event, Ottawa Start-Up Canada. Others participated in science at the Neurological Institute of Montreal, Let's Talk Science at McGill University, and an outing at the Montreal Museum of Archaeology and History – to name a few!

Another thing that makes NSAL stand out from the rest is their commitment to anti-bullying and inclusion of all students. All students and staff work together to foster a caring and welcoming atmosphere for everyone, including international students.

"The community connection is important because it improves their learning. They do better academically," Pepin explains. In getting the students out into the world and learning in a more hands-on way, she says students are getting more than just an education. They are learning how to give back to their own community. "People tend to forget the homeless in the winter, so we went downtown and we met the Inuit community making items out of soap stone," Pepin explains. One student suggested NSAL hire these artists to create trophies for their awards night to help the community out. "It's helping them to be entrepreneurs and it's great for the environment. Our students are becoming innovators out there in the real world."

Connecting students with what is going on around them in the real world is of utmost importance at NSAL. This past year, some of the students had the unique and spectacular opportunity to spend an evening with Malala at the MTL 2018 conference and were able to share their experience with Global News thanks to La Caisse Desjardins. Students also had the opportunity to learn what giving back really means by volunteering at the Old Brewery Mission on Valentine's Day.

Pepin also believes in constant open communication between staff, parents and students. "Communication with students and parents is the circle of success. If we don't have the circle of success working together, it won't work," she explains. Being involved is crucial to the success of each student. "We follow them so closely that we know when they are doing well in a class or have an assignment due," Pepin explains. "I'm proud of the culture of the school. It took years to build it, but now it's there."

NSAL is also well known for their amazing hockey program. This year, Pepin and NSAL are proud to announce one of their students, Daisuke Egusa, just signed a contract to play with the Lewiston Nordiques of the NA3HL next season. Pepin says the hockey team athletes are given the help they need to excel in hockey without missing out on their education. "We support them so they are still getting the same education in a way that suits their schedule better."

Students are also introduced to a wide variety of topics that teach important life lessons at NSAL. Just this past year, students were visited by Rima Hallik – who presented the students with an informative discussion on emotional intelligence. They also received a presentation from Partners for Life (a program that aims to prevent psychological distress in young people) and MADD: Mother's Against Drunk Driving. Life lessons come in all shapes and forms and NSAL works hard to introduce their students to as many as possible during their academic experience.

In addition to their student-centred learning approach and inviting atmosphere, NSAL added a grade 12 program to prepare students for a higher education abroad. They introduced this new program four years ago and it has been tremendously appreciated by students and parents.

It is also very easily accessible to Laval families. With a private bus service offered to Laval residents, access to an impeccable education on the North Shore has never been simpler.

Teacher Testimonial
I chose to become a teacher because I've had many inspiring teachers throughout my life and I have appreciated how they can impact their students with their work. I love teaching and I think the best feeling in the world is to help a student understand something and watch the light bulb go off in their head as a look of sudden realization comes over them. NSAL offers countless opportunities for all of its teachers and for the students to learn something new every day. It is also such a great family where every person cares about each other and is always willing to cooperatively work together with the utmost respect. Knowing that we are greatly appreciated by the Head of School and supported by administration energizes us to be ready to do anything. NSAL is not only where we work, but it is also our home. We are not just employees of North Star, but North Star is forever a part of us.

– Alaa Gaid, Mathematics Teacher

Student Testimonial
Honestly, NSAL is like a little family to me. I was bullied really badly last year and NSAL really took me in and made me feel so great from the very first day. I'll be attending the grade 12 program next year because I loved it so much. I had a learning profile and they got me all the accommodations I needed to succeed. The teachers were just amazing! It's a small school and everyone knows each other and talks to each other. It's important to reach out and meet different people in different grades and that's what NSAL taught me. You can be friends with anyone. It was the best year of high school I've ever had. They really enforce anti-bullying and inclusion. This year was my first year in a co-ed school and it was so special. It was a great atmosphere and I'd recommend it to anyone!

– Elle Barre

For more information on NSAL, visit northstaracademy.ca.