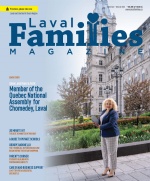 In The Latest Issue:
Latest Issue:
Happy Back to School sea...
Sona Lakhoyan Olivier
Students Dealing with Pe...
When Passion and Innovation Come Together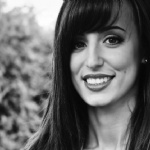 BY:
Maria Barillaro
Issue 37
You may think if you've been to one pizzeria, you've been to them all. Well then, you haven't been to La Grange Urbaine – Vimont's popular hotspot. From their "casalinga" cooking to their family-friendly nature, this Laval restaurant has become the most talked-about pizza place in town.

A Long History
Tony Silla, owner of La Grange Urbaine, formerly owned another pizza restaurant in Saint-Sauveur. After several years of running his successful restaurant, he thought it was time to retire and get some much-needed rest and relaxation.

Not surprisingly, retirement wasn't for him, at least not yet – he yearned to do more. Returning to the restaurant business, a career he had enjoyed for over 45 years, Silla set out to find a property for his new venture. He wanted to open a local restaurant that would become the "Cheers" of Vimont.

Not many shared his vision when he acquired a relatively decrepit property on boulevard des Laurentides, but following massive renovations, he opened the doors to the charismatic La Grange Urbaine almost six years ago. In a short time, the experienced restaurateur saw his new project develop into one of the city's most popular restaurants. According to Silla, the secret is a combination of quality, tradition and technology. Unlike franchise restaurants, he has also created an authentic milieu where you can speak with and directly impact the owner.

The Innovation Behind the Pizza
During the first renovation, Silla had the chance to speak to many "Vimontois" who clamored for a good pizza place in the neighborhood. This prompted the veteran restaurateur to do some research. With decades of experience in the res- taurant industry, Silla recognized innovation when he discovered a dual oven using wood-burning, gas and a rotating stone. This special oven was from Italy, not surprisingly; no one had it in Canada. Silla drove to New York to sample the results of using this unique technology. He was sold after the first bite and immediately undertook the arduous task of importing this oven to Quebec.

The novelty of the combination oven and rotating stone make for an evenly cooked pizza and ultimately, a crunchier, tastier dough. "This oven put us on the map," says Silla.

A Family Venture
In addition to the oven, Silla credits the team for their success. In this era of staff shortages, La Grange Urbaine has secured an experienced and loyal team, which includes family members. Silla himself is rarely away from the restaurant. His eldest son, TJ, an entrepreneur in his own right who owns Abris Mondial, helped launch the restaurant during his low season and will still pitch in when needed. Silla's younger son, Lucas, manages the restaurant with his father. A pizzaiolo by training, Lucas oversees the pizza department as well. Silla's spouse Lucy, who retired when the restaurant opened, helps with the paperwork. In addition, the kitchen team members are all seasoned and have been with Silla for several years.

The Scrumptious Menu
You'll find all the standard pastas and pizzas on the menu, along with some creative twists. From rapini and seafood pizzas to flavoured pasta, La Grange Urbaine can satisfy everyone, from picky toddlers to Italian food connoisseurs. Silla ensures high quality food is always the top priority at la Grange Urbaine. "The recipes are authentic. We prepare homemade pasta like gnocchi, cannelloni, cavatelli, fazzoletti, as well as numerous appetizers like arancini, mozzarella in carrozza, meatballs, zucchini fritti…ourselves. We make pizza dough daily," says Silla. "Quality and freshness are our priority." And their desserts are not to be skipped; from their traditional Tiramisu and Nutella pizza to their more original zeppola and hot doughnuts, made to share, but you may not want to!

La Grange Urbaine is a bring-your-own-wine. Patrons can bring their own wine or beer to this Italian pizzeria, which takes a "big bite" off the bill. Many patrons design their own menu. Groups love the family style approach of numerous dishes served in the middle of the table to be shared, allowing guests to sample a number of choices. You can also place an order for take out or cater your next event at the location of your choice. With notice, Silla can prepare items not normally on the menu. When it comes to options, La Grange Urbaine has got them.

Private Dining and Expansion
La Grange Urbaine also offers a private room. Silla works closely with clients to create the perfect menu. He is often heard saying "trust me" and those who do, are not disappointed.

Since opening, the restaurant has garnered so much attention that Silla has been forced to expand. "We quickly became so busy that we had to turn people away. It didn't sit well with me," Silla says. This prompted a series of expansions. First was the second room, much in demand for private events. It was followed by the addition of the largest terrace in Laval last summer and finally the current expansion of the main dining room, bringing the restaurant from 80 seats to a total of 230 with the outdoor terrace. Along with the seat expansion, Silla has added to the parking lot as well. "There is nothing as frustrating as going to a restaurant and being unable to park for miles," he adds.

A Met Goal
Silla's objective to create a friendly neighborhood restaurant has been met. Known for their extraordinary pizza dough, authentic recipes and friendly atmosphere, La Grange Urbaine has become a gathering place for families and friends. "Many come to celebrate or just get together here," says Silla. "We see so many familiar faces week to week. It feels like family."

For more information, visit lagrangeurbaine.com or stop by for lunch or dinner at La Grange Urbaine, 1866 boul. Des Laurentides, H7M 2P9. It's best to call for reservations at 450-669-1609 (open Tuesdays through Sundays).