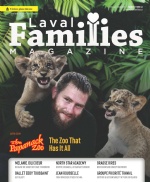 In The Latest Issue:
Latest Issue:
Exploring Alternatives &...
The Zoo That Has it All
Because We Might Not Hav...
Together We Thrive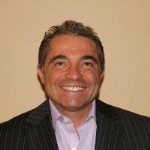 BY:
Luigi Morabito
Issue 39
Over the past six months our city has been working through unprecedented challenges that have changed the way we go about our day-to-day lives. One thing that has not changed at Laval Families Magazine is our mission to inform, education and inspire our readers. Our team and partners—along with our loyal readership—have been through the most challenging times in modern history, and we will continue to thrive together.

Various industries have been adapting to the 'new normal' over the past summer months, and we get a glimpse of how this has taken shape around our city on page 38. Our schools and education centers have had to undergo enormous changes to prepare for the new school year ahead. In this issue, we have dedicated several articles to education topics within the public and private school sectors.

Public transportation has been innovative through the development of new tools for the safety of its patrons. The STL outlines some of these new initiatives on page 35. When it comes to 21st century innovation, it's hard to overlook the modernization of the funeral industry as Magnus Poirier prepares for the opening of its new complex and 100th anniversary. The full details start on page 3.

Looking to the future, we are more than excited to announce the return of Festival Laval Laughs this October. Our Cover Story on page 8 features the hilarious Derek Seguin, who will be starring in his one-man comedy show. Celebrating the diversity of homegrown comedic talent, meet the stars of the Ethnically Correct show starting on page 14, who reveal how they got started in comedy!

As we settle in to a new school year and the Fall season, I would like to take a moment to thank all of our frontline and essential workers who have continued to show up day after day to get us through the ongoing pandemic.

Wishing you and your families a safe and healthy back-to-school period.