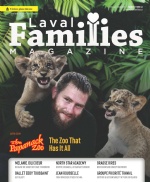 In The Latest Issue:
Latest Issue:
Exploring Alternatives &...
The Zoo That Has it All
Because We Might Not Hav...
Welcoming Change & Stability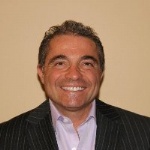 BY:
Luigi Morabito
Issue 42
Last Spring, our collective worlds were changed in ways we could not have imagined. Over the past year, we have had to adapt to new ways of working, doing business, and living our day-to-day lives. Spring is considered the season of renewal, of reinventing ourselves and our relationships with the rest of the world.
Our Cover Story this issue is all about life upheaval and renewal, too. On page 8, you'll discover the fascinating story of Canadian entrepreneur Barbara McBean. Learn how she bounced back from harrowing circumstances in her young adult life to now being at the helm of a health and wellness empire.What if you were starting over in life with a new career? Do you know what services are available to you? Groupe Priorité Travail is a non-profit organisation that offers free services to its clientele and its chief mission is to be a permanent resource centre for Laval job seekers. Find out more about the team and the extent of the services offered, starting on page 3.Though we are in the season of change, some things just don't change, like the amazing customer service at Arbour Volkswagen! On page 14, you'll meet François Gravel, Senior Sales and Rental Consultant, who has been with Volkswagen for 38 years—31 of which have been at Arbour Volkswagen. What is it about Arbour Volkswagen that kept Gravel loyal to his workplace for more than 30 years? In the article, you'll discover the answer to that question and get a sneak peek at new 2021 models!When comes to stability and consistency, you think of Pâtisserie St-Martin. A family-run business dating back to 1956, they are always ready to lend a helping hand in their community. Between charity donations and events, helping the homeless or participating in community-driven events, Pâtisserie St-Martin is a trusted and loved staple across the communities it serves. On page 20, find out more about the history of the business and the many ways in which it has supported causes over the years.On pages 18 and 19, we meet three of our city's elected officials who reflect on successful projects completed across the city as well as some exciting ones underway! Learn more about Christiane Yoakim, Sandra Desmeules and Aram Elagoz and how they came to municipal politics.As we look forward to the summer months around the corner, it may be time to start thinking about summer camp for your children. Be sure to check out our Summer Camp Guide starting on page 48 for tips and information to make informed decisions.Don't forget to take advantage of the season of renewal and warmer weather– get outside as often as you can for fresh air and take in the sites of Laval blooming this Spring.