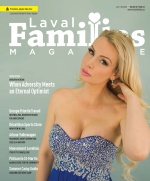 In The Latest Issue:
Latest Issue:
Helping Laval Residents ...
Welcoming Change & Stabi...
When Adversity Meets an ...
Passionate About Serving You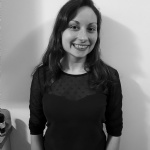 BY:
Melissa Rodriguez
Issue 42
What makes Arbour Volkswagen's reputation stand out? As one of the largest vehicle dealerships in Canada, it's their customer service. We had an opportunity to chat with François Gravel, Senior Sales and Rental Consultant who has been loyal to the dealership and brand for the past 30 years. He gives us sneak peek into the exceptional vehicles coming out in 2021.
Gravel already knew André Arbour when he began working at the dealership, whose father was Ovila Arbour, the founder of Arbour Volkswagen. At that time, the dealership already had an excellent reputation and André Arbour was the owner of one the most respected Volkswagen dealerships in Canada. It was because of this unbeatable reputation that Gravel came to work there, and this june will make 38 years of service with Volkswagen, 31 of which have been with Arbour Volkswagen.Arbour Volkwagen is a family-run dealership. André Arbour's children—Stéphanie and Sébastien—now run one of the two Arbour Volkswagen dealerships in Laval on boulevard Chomedey, and Stéphanie's husband Raul Simon runs the second one on the 440. Family values shine through as much in the relationship with the employees as with their clients. Mutual respect, honesty and integrity are the keys to this successful relationship long term. "André, Stéphanie and Sébastien are caring people. They provide the support and tools their employees need so that they can grow with Arbour Volkswagen and offer the best service possible to their clients," says Gravel.Gravel says that honesty plays a huge role in their values. "We are always as transparent as possible in our vehicle sales so that we can properly respond to our clients' needs," he says. "A car is a stressful purchase. Why not make it a great experience with an agent that truly listens, understands, and addresses your concerns? In my opinion, it's the best way to reassure clients. A relationship built on respect and trust then develops and that brings added value. That's what André Arbour taught me and that's what I bring to the table everyday at Arbour Volkswagen." Honesty goes hand in hand with personal human connection.
New Models for 2021
Volkswagen is looking to the future, and the future is electric vehicles. This brings a clientele that is more aware and sensitized to this market. "This will be the biggest change in my career, and I want to be a part of it before I retire. People are more informed now; they come to the dealerships to confirm what they already know," says Gravel. "So, it's now more important than ever to be upfront and honest, which is already how we approach our service at Arbour Volkswagen. The trust relationship we build is even more important."In 2021, Arbour Volkwagen is releasing two new vehicles. To move toward electric, Volkswagen is proud to present the ID.4, the first Volkswagen sports utility vehicle that is 100 percent electric. The all-wheel-drive gives the driver more traction and a second electric motor installed at the front wheels provides quicker acceleration, distributing power where it's needed most. Gravel describes it as an urban vehicle that adapts to your day-to-day needs. It's equipped with advanced security and assistance technology, which features a front collision alert with an emergency automatic break system, a blind spot monitor, lane assist and adaptive cruise control. The ID.4 has an estimated range of 400 km on a single charge. This model will also be available with four-wheel drive this Fall.This summer will see the release of the Taos, a utility vehicle that's smaller than the current Tiguan. This SUV promises power and fuel economy. A safe and enjoyable drive is guaranteed. Both vehicles will be available in June 2021, but you can reserve yours online now.
When Clients Become Friends
Gravel has sold countless vehicles over his 30-year career. Despite this achievement, he becomes slightly emotional when he thinks of all the clients who have been on this journey with him. He recounts the story of one of his first clients who recently came to the dealership with a gift for him. That gift was actually the first sales contract Gravel had ever filled out, by hand, when that client purchased his car. "To me, that was such a gesture of respect, almost tenderness," says Gravel. "He might have been my first client, but when he shows up at the service department, he's actually a friend."As he reflects, Gravel puts it quite simply: "In customer service, you have to know how to reach people in the right way, and that's what we do here at Arbour Volkswagen."To find out more, visit
arbourvw.com
.