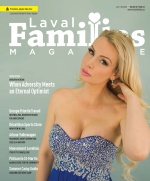 In The Latest Issue:
Latest Issue:
Helping Laval Residents ...
Welcoming Change & Stabi...
When Adversity Meets an ...
From Public Safety to Cultural Development – Laval Has it All!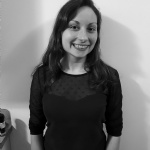 BY:
Melissa Rodriguez
Issue 42
Involved, determined and motivated by big ambitions for her city, Sandra Desmeules was elected to the Laval City Council in 2013, in the district of Concorde-Bois-de-Boulogne. Responsible for public safety, Desmeules is a member of the city's Executive Committee, where she promotes innovative projects that will bring changes to the daily lives of Laval citizens.
It is with pride that she chats with us about the Laval Police Department, with particular enthusiasm for the creation of the Centre intelligent de vigie opérationnelle (CIVO). CIVO's mission is to transmit all available public safety information in real time to police officers in the field as soon as the need arises. In other words, it allows Laval police officers to have the information in much less time and in a centralized manner, greatly facilitating interventions. If a police officer needs more information before carrying out an intervention, CIVO agents can respond to them rapidly."This is a first in Quebec and we are very proud of it," says Desmeules. "In particular, this allows the police to better understand a situation in order to intervene better, prevent risks and thus be more effective. This project is in its early stages and will be completed in 2023, together with the West Gendarmerie station.In order to respond to new realities on the ground and to Laval's demographic growth, the Laval Police Department is initiating major changes in the area of ​​public safety. It is with this in mind that the West Gendarmerie station will undergo contruction, on Boulevard Curé-Labelle, and will serve as headquarters. This project, the result of discussions that began many years ago, will not only improve operational efficiency, but also citizens' experience. It allows for the centralization of teams and a better distribution of intervention resources. Right now, the only gendarmerie station is east of Laval, even serving west of the Laurentian highway, for example. With the new station, police will therefore be able to intervene as soon as possible for all Laval residents."The police service is an essential service. They are on the front lines and are a resource in terms of prevention, especially with the current situation," explains Desmeules. "I tip my hat to them!It was with sharp scientific rigor and a desire to take concrete action that Aram Elagoz was elected to Laval City Council in 2017, in the district of Renaud. A proud Laval resident, it is his relationship with citizens and the desire to improve their daily lives that brings him to politics. As chairman of the Commission de l'Environnement de la Communauté métropolitaine de Montréal (CMM), he also oversees the libraries and museums in the City of Laval.If asked about what projects he is particularly proud of in the City of Laval, Elagoz is quick to mention the construction of the Centre d'interprétation des biosciences Armand-Frappier (CIBAF). This inviting and luminous building will house the Armand-Frappier museum. This museum, specializing in life and health sciences, will be adjacent to the Cosmôdome. This allows the two scientific poles to coexist symbiotically: families can visit the world of the cosmos in all its grandeur and then go explore the smallest particles of life on earth."This will create a unique center of scientific culture, but also strengthen the tourist and museum offerings in Laval. I think this is a good legacy for my district," says Elagoz. "But I can't fail to highlight all the environmental protection initiatives which have emerged since the beginning of our administration. We attach great importance to this."Among the achievements to be completed in the coming years, Elagoz notes the construction of the new aquatic complex, a major addition for the Renaud district. He also mentions the importance of continuing to protect and conserve wetlands in Laval.Whether through projects concerning public safety, the environment or even education, Laval is a city where the living is good. It does justice to its new brand image: "Laval. An exceptional island."