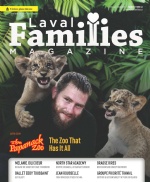 In The Latest Issue:
Latest Issue:
Exploring Alternatives &...
The Zoo That Has it All
Because We Might Not Hav...
So Much Change in the Air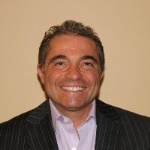 BY:
Luigi Morabito
Issue 44
As we approach the Fall season and the back-to-school period, it's a busy time for many families. I hope that you have taken advantage of the summer months to recharge and spend quality time with your loved ones.
Now that back-to-school is on everyone's mind, we have a range of articles in this issue featuring innovation in education across the province. Don't miss our content about North Star Academy, Selwyn House, West Island College, Lower Canada College and St-Georges School of Montreal.With the back-to-school period ahead, it's time to start thinking about packing lunches and our cooking and eating routines as a family. Check out the Parents' Corner article on page 32 that highlights the importance of food literacy and teaching our children about meal planning and healthy choices.Our Cover Story in this issue features a local entrepreneur whose journey to success reads like a movie script – a real-life underdog story of a man who refused to give up on his dreams. Starting on page 8, discover the story of Ray Junior Courtemanche. From very humble beginnings to now being one of the largest real estate developers in Quebec, his story is as fascinating as it is inspiring!There is so much going on with the growth of our city, and starting on page 14, you can read about the past, current and future projects that four of our city councillors are most proud of.As our cultural activities have begun to return to a new normal, we now have more opportunities to get out of the house and experience the arts in its many forms. You learn more about Ballet Eddy Toussaint and their upcoming events schedule on page 50.Though summer is drawing to an end, this doesn't mean we should stop being active outdoors. In fact, on page 22, Decathlon Laval has plenty of suggestions on staying active this Fall both indoors and outdoor, so no excuses!What's more, Axion 50 plus has plenty of activities and resources for staying active all year long. Learn about the current offerings on page 39.If you happen to be newly settled in Quebec and are searching for employment, be sure to learn more about Interconnexion Laval on page 30. If you're looking to return to the workforce and are concerned about finding opportunities during the pandemic, be sure to check out the article from Groupe Priorité Travail on page 24 for inspiration, tips and resources. If you're an entrepreneur looking to grow and scale your existing business, check out the article by YES Employment & Entrepreneurship on page 34.I truly hope that you enjoy this issue's content and learn something new about our city. I would like to wish families and students of all ages a smooth back-to-school period. Stay safe, healthy and active!