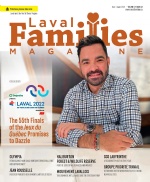 In The Latest Issue:
Latest Issue:
Renaissance Man Isaac Bo...
For the Love of Wilderne...
Bring On Summer Days!
Forever Proud to Be a Vimont & Auteuil Citizen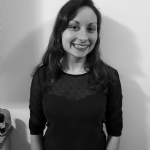 BY:
Melissa Rodriguez
Issue 48
For the past 10 years, Jean Rousselle has been the MNA for Vimont & Auteuil. It's a riding he knows well, because even before his entry into politics in 2012, he worked as an officer for the Laval Police Department and patrolled these same neighbourhoods where he's lived since he was eight years old.
Last April, however, Rousselle announced that he will be stepping down and will not run for re-election in October's provincial election. Laval Families Magazine chatted with Rousselle to reflect on his journey from citizen to MNA, and to learn more about his achievements and proud moments along the way.
10 Years of Service for Vimont & Auteuil Citizens
"I grew up in Vimont, I married a woman from Vimont, I raised my son in Vimont—you can see how I have Vimont tattooed on my heart," muses Rousselle. "It has been an absolute pleasure to be the MNA for this riding and to work for its citizens. I'm one of 125 lucky ones who can give voice to the population they represent and I'm completely aware of this privilege that I've had the honour to maintain for three mandates."In ten years, Rousselle can be proud of the work he's accomplished, as much for the residents in his riding as for the citizens of Laval and Quebec at large. Among these accomplishments are large-scale projects, such as the inclusion of Highway 19 in the Quebec Infrastructure Plan, a crucial step that allowed for the start of construction and budget allocation. This is a long-term project that will result in the creation of bypasses to prevent traffic from passing in front of schools in the riding, such as Terry Fox Elementary School.Rousselle is particularly proud of the bonds he has managed to create with his fellow citizens. "My greatest achievements are in the field. With a job like mine, listening is especially important. I wanted people who came to see me to feel heard. I listened to their problems as if they were those of my family and friends, because they are important. And that's what makes it possible to bring about concrete change," he says."Some citizens have even invited me to their weddings or their children's weddings," muses Rousselle. "Others call me Johnny when they see me in the street. My wife accompanies me and supports me quite a bit—she's as well-known as I am in the riding."Rousselle highlights his team's hard work and dedication, those who must hold down the fort at his office during his round trips to Quebec City.
An MNA to the End
Rousselle has already proclaimed that he will remain the MNA for Vimont & Auteuil until the very last second. Going forward, he'd like to remain involved with the Quebec Liberal Party. Since he's still in good health, he'd like to dedicate more time to his family and especially his grandchildren. He also has plenty of travelling he'd like to do."If I had to live my life again, I would do it all the same way," reflects Rousselle. "I consider myself a fulfilled man."Thinking ahead to the future of his riding, Rousselle draws some conclusions. "I hope that the next candidate to represent the riding will cherish it as much as I have and will continue with the same dedication and momentum. In this line of work, we have to give the people 100 per cent of ourselves, and that's the beauty of it," he says. "And that's also what people appreciate. Being an MNA is more than a job, it's a passion, a vocation."