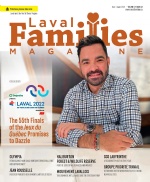 In The Latest Issue:
Latest Issue:
Renaissance Man Isaac Bo...
For the Love of Wilderne...
Bring On Summer Days!
SOS Labyrinth—6 Reasons to Visit Us This Year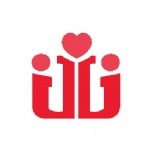 BY:
SOS Labyrinthe
Issue 48
SOS Labyrinth is back for a season that will again be more surprising and exciting than ever. Four new treasures and four intriguing stories await you at Hangar 16 in the Old Port of Montreal at the end of the month. You will discover historical and anecdotal facts surrounding the St. Lawrence River and longshoremen. Whether you visit us with your family or friends, you're sure to have fun!
1. A new, exciting maze
This year, a completely different maze awaits you with several new artistic installations (children's tree house, art forest, etc.) and a course that will change every week during the high season. In addition, the popular neon and disco zones are back to everyone's delight!
2. The treasures of longshoremen
In addition to finding the exit, armed with your mission card, you set off on a quest for the four longshoremen's treasures related to astonishing facts surrounding the Port of Montreal. Through obstacles, pathways and traps, learn small stories through the big one in a building over 105 years old!
3. More themed events than ever
A thematic event will take place every month throughout the season! During these events, the labyrinth and its team will dress up for the occasion and invite visitors to do the same for even more fun. Get ready for the Country theme or the Camper's Christmas special! And don't miss the whole month of October, with the special SOS witches' ball. An activity for the whole family!
4. Our famous Blackout Thursday nights
For an even greater challenge? From June 23rd to August 18th from 8 p.m., it's the return of the Blackout Thursday nights where blacklights, neon lights and luminous accessories will be part of the event to impress the participants! You really don't want to miss THIS special with your friends. It's not a crowd favourite for nothing.
5. Endless contests
Throughout the season, visitors will be able to participate in several contests, both on the site and on our social media, offering them the chance to win different prizes to enjoy the SOS Labyrinth with their loved ones. We will also be collaborating with various businesses in the Old Port of Montreal to offer bigger prizes to win!
6. Our longshoremen are back
Finally, our friendly in-line skating team will once again be present in the labyrinth to make the experience even more memorable for visitors of all ages! The team will also be there to help you find your way around, or even more so, to get lost...Fun guaranteed!To stay up to date on the opening and progress of the season, follow us on Tik Tok, Facebook and Instagram. We are active and love interacting with our loyal community!
About SOS Labyrinth
For nearly 30 years, SOS Labyrinthe has welcomed more than 100,000 people within its 2 km course. Well established in the Old Port of Montreal, the maze is dedicated to helping people discover Montreal's maritime history with the help of various themes. Whether with family or friends, SOS Labyrinthe offers its visitors a joyful adventure that blends fun and learning!
Other information:
Open weekends and holidays only from
April 30th to June 17th.
Open Monday to Sunday from
June 18th to August 21st.
Between
$16.75 and $19.75
+ tax per person, depending on age and packages. It's free for children under 3 years old. Season passes, family and group packages are also available.For more information, including our 2022 schedule and rates, visit us at
soslabyrinthe.com/en
.