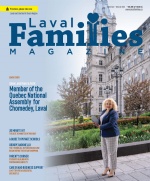 In The Latest Issue:
Latest Issue:
Happy Back to School sea...
Sona Lakhoyan Olivier
Students Dealing with Pe...
Happy Back to School season!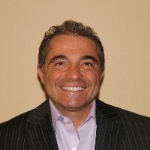 BY:
Luigi Morabito
Issue 54
Summer is coming to an end and now is the time to get back to school and enjoy a new school year filled with possibilities. With this spirit of renewal, let us introduce you to this new edition of Laval Families Magazine!
Our Cover Story features Sona Lakhoyan Olivier, elected Member of the Quebec National Assembly (M.N.A.) for Chomedey, Laval. Learn more about a committed citizen who has been an activist for the defense of human rights from a young age. Sona Lakhoyan Olivier is a dynamic woman who loves and values life. Sociable and empathetic by nature, she believes in and promotes the importance of democracy, mutual aid, and has given herself the mandate to listen to the needs and issues of her riding, but above all to improve the quality of life of her fellow citizens. Head over to pages 9 and 10 to learn more about her political track record as well as her upcoming projects for her riding.Please turn to pages 12 to 18 to leaf through our guide to private schools in the region. Discover informative articles on West Island College, Selwyn House, Lower Canada College School and much more!The new school year brings a lot of stress and pressure on students. Most school-age children also feel the pressure to perform. Some students feel that having good grades in school or being the best in school creates a sense of value or a feeling of higher self-worth. Turn to page 10 to read our article on students dealing with performance anxiety to learn more.Leave it to Groupe Baronello to always keep us informed on the goings-on of the real-estate market. Their new article 'The 3 Things All Buyers Should Have Ready Before They Start Shopping!' dives into the must-haves that potential buyers need to have ready prior to meeting with their realtors. Find out more on page 20!The benefits of side hustles are being talked about everywhere these days. With inflation rates climbing post-covid, it's no wonder that extra revenue streams (AKA side hustles) are becoming more common for Canadians. Our Career and Business Support section dives into this new phenomenon and gives you tips to increase your chances of success. Learn more on page 22.Lastly, on page 24, we dive into the benefits of caring for a pet for seniors. Owning or caring for a pet can give someone purpose. It means some-one to care for, other than a family member or friend. This is especially true for some senior citizens, who may only receive occasional visits from their family members, or for those who have the desire to feel useful, but are unable to care for themselves. A touching and informative read.We wish you all a very good reading and above all, a back to school filled with success!