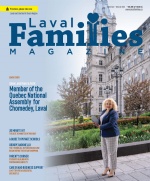 In The Latest Issue:
Latest Issue:
Happy Back to School sea...
Sona Lakhoyan Olivier
Students Dealing with Pe...
Sona Lakhoyan Olivier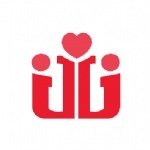 BY:
for Chomedey Riding Office
Issue 54
On October 3rd, 2022, during the last provincial elections, Mrs. Sona Lakhoyan Olivier was elected Member of the Quebec National Assembly (M.N.A.) for Chomedey, Laval.
Life…. who would've thought?
Born in Lebanon to parents of Armenian origin, it was at the age of 15 that she arrived in Montreal with her parents, her brother, and her sister.After earning a bachelor's degree in Political Science from Concordia University and a Graduate Diploma in Public Administration, Sona Lakhoyan Olivier, a committed citizen, has been an activist for the defense of human rights from a young age. A resident of Chomedey for more than 30 years with her family, she is delighted to have raised her two daughters with her husband, in this neighborhood rich in diversity and solidarity, where the neighbors became close friends.Elected School commissioner in the district of Chomedey from 2007 to 2014 and having served on the board of directors of the Cité de la Santé Hospital Foundation from 2011 to 2013, Sona Lakhoyan Olivier believes that community involvement makes all the difference. As a member of the Armenian community, she was also president of the Armenian General Sports Union of Laval (Homenetmen), where she had the pleasure of promoting athletics and scouting to young people.Loving and attached to her homeland, Quebec, and her adopted country, Canada, she is quick to mention to anyone who will listen, how grateful she is for so many opportunities, including the opportunity to sit in Quebec's National Assembly. A dream she has realized thanks to the efforts and support of so many people who have crossed her path.
Political Track record since being an M.N.A. candidate
After a nomination campaign (starting in June 2022), an electoral campaign, a "farewell" to her former colleagues from Loto-Québec where she worked for almost 30 years, after an official swearing-in that she shared with her family and loved ones, being appointed as the official opposition spokesperson for tourism and for the regions of Laurentides and Lanaudiere, she completed setting up her constituency office, … after several speeches, several Caucuses, after attending more than hundreds of events, more than twenty round trips between Laval and Quebec City, many preparations for the question periods and parliament work at the Quebec National Assembly, the M.N.A. for Chomedey recalls this past year as a year filled of achievements and an abundance of emotions. Mrs. Lakhoyan Olivier feels very privileged and honored by the mandate that has been granted to her. It is also an important responsibility to bring the voice of the people of her constituency to this important democratic and legislative institution that is the Quebec National Assembly.« There's a lot to do in Chomedey, the people of Chomedey are my primary motivation, my priority! That's why I'm here! » declares Mrs. Lakhoyan Olivier.Priority Issues and Actions:
She participated in the study of Bill 25, aimed at combating illegal tourist accommodation, and contributed to its reform.
She had the opportunity to meet several players in the tourism sector, such as the Mayor of Tadoussac, who represents a region in urgent need of an improved tourism infrastructure. The municipality of Ile d'Orleans regarding future projects in tourism including the Association Hotellerie du Quebec and Tourisme Laval.
She also met different community organizations in Chomedey to understand their mandates, services, concerns, and needs.
She reiterated the importance of physical activity among the youth (8 to 12) by encouraging sports such as track and field.
She supported Mrs. Virginie Dufour, M.N.A. for Mille-Iles, Laval on the housing crisis concerns and reiterated the importance of building more social housing units in the province.
As the official opposition's spokesperson for Tourism, Sona brought the voice of Quebecers to the National Assembly and deposited a motion adopted unanimously on June 13th to support this Quebec industry in pursuing and intensifying actions aimed at alleviating the labor shortage in this sector.
Chomedey
The M.N.A. for Chomedey is a dynamic woman who loves and values life. Sociable and empathetic by nature, she believes in and promotes the importance of democracy, mutual aid, and has given herself the mandate to listen to the needs and issues of her riding, but above all to improve the quality of life of her fellow citizens. Chomedey is the most densely populated riding in Laval, and the most diverse. Our growing population, is made up of people living alone, families, seniors, children, people living with a disability or with precarious health conditions, newcomers from everywhere, working people…Chomedey is a welcoming place for everyone. We're fortunate to be able to count on local services and community organizations. They are not only helpful and supportive, but great meeting places that counter isolation. Our Chomedey constituents exchange information, share resources, and find inspiring people who answer their needs with palpable and contagious solidarity.Since she took office in October, she has visited different organizations, associations, foundations, community centers, seniors' residences, and all those who invited her from the riding."I want to work with all those who are already making a difference in our society because these are the same people who are already improving the quality of life of our fellow citizens. I've lived in Chomedey for more than 30 years and I am very proud of it, even if I see that the needs are growing and that the work that must be done is colossal. I am happy to know that it is with many partners and collaborators that I will work to improve the daily lives of the population with whom I proudly live",says the M.N.A. for Chomedey.
Have a great back to school!

To all students from kindergarten to university, to all teachers, tutors, coaches, school staff, and all those who reinforce education, extracurricular activities, and learning, THANK YOU for being there and have a great school year!Chomedey has great organizations which will offer services and events during the back-to-school period:
The 100 Laval Squadron–Royal Canadian Air Cadets is a great way to involve kids in physical activity and in learning important life skills. The registration for the new inscriptions is during the first week of September so please follow the 100 Laval Squadron – Royal Canadian Air Cadets on Facebook for the latest information.
We invite our senior citizens of Chomedey to take part in the different activities offered by the AGAPE Senior's Wellness Centre (SWC) which promotes physical, mental, social, and emotional well-being among Laval English-speaking senior citizens of 55 years young and more.
We invite families to discover the Centre du Sablon Community Center, which offers after-school and weekend activities for people of all ages. It is a great way to keep ourselves active, moving, and healthy!