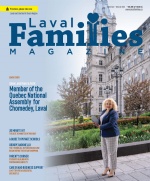 In The Latest Issue:
Latest Issue:
Happy Back to School sea...
Sona Lakhoyan Olivier
Students Dealing with Pe...
Trades and Apprenticeship: Hands On Learning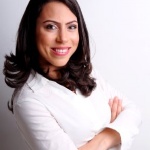 BY:
Tina Quintanilla
Issue 54
Some people grow up knowing exactly who they are and who they want to be, but most people have no idea what they want to do early on in life. It can sometimes be difficult to navigate through the variety of career choices when there are so many options available.
Sometimes, after high school it can be daunting to make a career choice. Some teenagers lack the confidence to pursue a trade because they didn't excel in school. Society can put a lot of pressure for higher education on students. When students do not fit in that mould, they tend to give up and don't develop the talents they do have.Craftsmanship and trades require many strong skills such as patience, creativity, workmanship, physical labour and endurance. Most skilled workers develop and succeed way beyond their early beginnings of apprenticeships by becoming successful entrepreneurs with teams of people working for them and by creating new jobs. Millennials do not necessarily have to commit to one choice or one option, which will then determine the course of their entire lives. The important thing is to develop their network and interpersonal skills, which will then help in finding a job. For example, Paul Mississian was a young man who was not exactly sure what he wanted to do in his life. He wanted to work out of school but he knew that working behind a desk wasn't for him either. He had an interest in cars and that given the chance he would be able to prove himself on the job.Some apprenticeships can begin even before the student is ready to attend school. Mississian provides some great advice to any young person who is unsure about their future career prospects. "The important thing is to listen to the people who are working and who are experienced. You can learn a lot from them," he explains. "Be humble, work hard and above all, be proud of your work and jump into it and do your best. With time and experience you can go a long way. Working with my hands and performing on the job has allowed me to gain the confidence that I needed to pursue work that I love. My work experience has definitely opened more doors for me."Mississian started off by washing and shampooing cars. Over time he started detailing and painting cars. Then he realized that he had a talent for painting and took pride in his work. Of course, as with most trades, there is schooling to complete. It is important to get the right certification or number of hours required in an apprenticeship to be certified. This process can be lengthy, but very rewarding in the long run to protect your work and your business.The beauty of apprenticeships and trades is that they allow students to make mistakes, ask questions and perform in a real-life work environment. Career and personal development are not limited to youth. People of all ages can test their limits and rediscover what they enjoy doing at all stages in their lives.It is not uncommon to see older people, immigrants and youth in an apprentice role. Due to the high demand and lack of skilled workers, starting out in an apprenticeship early on can be both beneficial for employers and future employees.