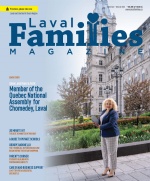 In The Latest Issue:
Latest Issue:
Happy Back to School sea...
Sona Lakhoyan Olivier
Students Dealing with Pe...
The Transformative Impact of Real-Life Experiences at West Island College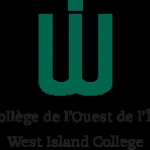 BY:
College West Island
Issue 54
In today's competitive academic landscape, the pursuit of good grades often takes center stage for students and parents alike. However, it is crucial to recognize that success encompasses much more than academic achievements alone.
At West Island College (WIC), the belief in a holistic approach to education is paramount. The College has embraced a forward-thinking strategy by inviting alumni from a variety of professions to participate in career panels, empowering current students by sharing invaluable insights and advice about life beyond the classroom.Arielle Gottesman, M.S.W., t.s. '07, Clinical Social Worker and Counselor at Centre Médical Santé Mont Royal and proud West Island College alumna, recently returned to her alma mater to participate in WIC's career panel. With a genuine passion for guiding students toward fulfilling futures, Arielle emphasized the transformative power of life experiences. "Good grades are wonderful," she noted, "but it's the experiences that make us who we are."Arielle shared concrete examples with the students, demonstrating how they can make a positive difference in the world. Engaging in activities like volunteering at local shelters or working with non-profit organizations can provide invaluable life experiences. These real-life interactions foster empathy, compassion, and kindness, traits that cannot be taught in a traditional classroom setting. By incorporating such programs into their curriculum, WIC is equipping students with the skills and mindset necessary to become well-rounded individuals.One piece of advice that resonated deeply with the students was Arielle's recommendation to explore diverse interests and passions. She urged them, "If you don't know what you want to do, get involved with as many things as possible to try to find what sparks joy." This sage guidance amplifies WIC's mission–"each student thrives and is empowered to discover and pursue their own path forward"–and encourages students to embrace curiosity and venture beyond their comfort zones.Arielle's presence and words serve as a poignant reminder that life is about more than just academic accomplishments and grades. It is a tapestry woven from the threads of experiences, relationships, and personal choices. The "pursuit of personal excellence" is done in and out of the classroom, on and off the campus. As students journey through life, WIC emphasizes the significance of an open mind and the willingness to explore new territories by offering students outdoor experiences and opportunities to be involved in multiple community outreach programs. By doing so, students may unearth their true passions and forge their unique paths toward a meaningful future.By fostering strong relationships with alumni, West Island College establishes a supportive community that extends beyond graduation. The College understands that alumni bring a wealth of knowledge and experiences to share with current students. By maintaining connections with their alma mater, alumni are more likely to give back, whether through volunteering, or other forms of support.Through the involvement of alumni like Arielle Gottesman, M.S.W., t.s., West Island College remains at the forefront of providing a transformative educational experience that resonates with both current and future students.