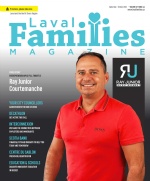 In The Latest Issue:
Latest Issue:
So Much Change in the Ai...
North Star Academy: Stud...
Entrepreneurship at Full...
Teens and Part-Time Jobs
How to Have The Talk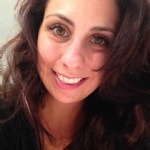 BY:
Lisa Cipriani
Issue 9
You knew it would come up eventually, but it has finally happened. Your teenager has decided he/she wants to get a part-time job during the school year.

How do you decide if this is the right time for your child, and how do you have this conversation without it ending in World War III? Follow the guidelines offered here, and be sure to think about what is right for your family and your child, regardless of what his/her peers are doing.

What are the objectives?

Taking the initiative to get a part-time job is usually a positive step on the path to maturity, but the reason for wanting to get a job is the first point to discuss. Why does your teen want to work? Is it for the extra pocket money to hang out with friends, eat out or watch a movie? Is it to save up for something special, like an expensive gadget or for this year's Christmas gifts to the family? Discuss with your teen what the reasons for getting a part-time job are and what the extra money is going to be used for. Your teen needs to have a clear objective (for spending and saving) in order to see the value of earning his/her own money.

It is important to make sure that your teen isn't insisting on getting a job simply because a friend has a job or is planning on getting one. Ask your child to explain the reasoning behind the desire to have a part-time job.

What about school and other activities?

One of the biggest risks for teens having part-time jobs is the impact it may have on academics. Will grades slip? Is your child already struggling academically, and if not, what kind of strain would a part-time job put on his/her homework and study schedule? Gently approach this issue with your teen. What about other commitments, such as sports or other extra-curricular activities? Homework, studying, and seeing friends socially are all time-consuming life factors. Has your teen thought about how this will fit into his/her personal schedule and your family's lifestyle? What would the impact on the rest of the family be? Will someone have to drive your teen to and from their part-time job? Will your teen still have the same amount of home chores (like walking the dog or cleaning the aquarium), or will someone else in the family have to take on those tasks?

"I encourage my sons to be autonomous and to learn the value of money," says Caroline Huot, a Ste-Rose resident and mother of two teenage boys. Her younger son, Jean-Philppe Boulianne, is currently working part-time at a butcher's shop while going to high school. Huot says that she doesn't allow her son to work more than one or two weeknights when combined with a Saturday or Sunday. "It's good for him to be able to learn to make a budget, and though we buy him the things he needs, he can contribute to the purchase of something more expensive if he really wants it," she explains.

Boulianne says that he doesn't work more than 18 hours over a 7-day week, and will only work on Thursday and Friday nights during the week so that he can focus on homework and studies Monday through Wednesday. "Sometimes I go ahead in my homework or studies at the beginning of the week so that I am on track by the end of the week," he explains.

If you are concerned about the impact of a part-time job on your child's academics, you might consider discussing a limited number of working hours per week (such as only on weekends, or no more than one weeknight). If your teen protests, discuss the possibility of increasing the hours at a later date only if he/she can prove that school and other obligations have not suffered over a certain period of time.

Finally, ask your teen to come up with a reasonable weekly schedule (on paper), demonstrating how he/she can fit in school, study/homework time, family obligations, friends and a part-time job. This is a good exercise in lifestyle budgeting, and can help your teen to assess if a part-time job is feasible or necessary at this time. Since her son began working a part-time job, Huot says that he has been organizing his time more efficiently than before, and seems to study harder and more seriously because he has less free time. "As long as it doesn't affect school, I think it's a good thing," she explains.

"My daughter never asked if she could get a part-time job, but even if she had, I wouldn't have allowed it," says Catarina Papa, a Blainville resident and mother of a teenage daughter. "Even though she's doing very well in school, I think it's more important for her to focus on her studies." Though Papa agrees that there are some advantages to a teen working, such as learning to deal with the public or other life skills, she doesn't feel that it is necessary at the high school level.

Discuss the Pros and Cons

There are several advantages to having your teen work a part-time job, just as there are disadvantages. Together with your teen, make a list of pros and cons. No matter how many "pros" your teen comes up with, be sure to ask him/her to come up with a corresponding "con". In this way, you are allowing for a balanced discussion in which your teen must analyse an equal number of pros and cons. From that list, circle the top five pros that are bound to affect your teen positively (such as learning the value of money, having extra pocket money, learning to save, exploring career options, etc.). Then, circle the top five cons that are bound to affect your teen negatively (such as more stress, less time to see friends, less time to study, strain on family life, etc.). Ask your teen to come up with ways to counter the cons realistically. If he/she can't, taking on a part-time job may not be the right decision for your teen at this time, or at least not in the way they had envisioned.

"It might not be a good idea to work part-time for a student who is taking enriched courses in high school because there's a big workload," says Olivia Filice, a Blainville teenager. "Some weeks you have more homework and studying than others," says Filice. "Some people can handle it, but it depends on the person," she says.

Leave room to discuss other ways for earning and saving money without necessarily taking on a part-time job with a committed, fixed schedule. Can some of the extra cash come from an increased allowance? Alternatively, you probably have neighbours who require babysitting services, or who might need some yard work done on a regular basis (raking leaves, weeding, cutting grass or shoveling snow). This is a great time to encourage an entrepreneurial spirit and get the creative juices flowing. Does your teen have a certain talent (making gift baskets, taking photos at events, repairing or cleaning up computers)? Ask your teen to come up with some creative ways to earn money with skills that they already have or by doing something that they enjoy doing.

If you decide to allow your teen to work during the school year, you will want to closely monitor their emotional and physical well-being. Is your teen getting enough sleep and still socializing with friends? What is the work environment like? At least at the beginning, make a point to visit the job site from time to time and meet with the manager. Though it isn't easy to keep up with your teen's project due dates or tests, you can insist that he/she use an agenda to write down all homework assignments and other due dates. Like the lifestyle budgeting exercise, your teen can write down important obligations for each day of the week in the agenda. Your expectations should be clear from the beginning, and your teen must know that he/she will have to keep up their end of the bargain. If not, part-time work may have to be scaled back or removed altogether.

At some point or other, "the talk" will be necessary, so keep these points in mind and be ready to hear out your teen. Boulianne has some advice for parents who are considering letting their teenager work; "I really think you should let them go for it because they have to figure it out for themselves if it'll work out or not. It's not for everyone, but it can help to develop a certain autonomy and maturity for those who try it," he says.