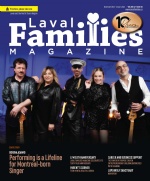 In The Latest Issue:
Latest Issue:
Welcoming 2024
Performing is a lifeline...
Laval Families Magazine ...
2-1-1: A New Service Available to Laval Residents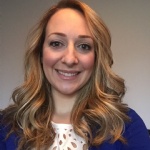 BY:
Maria Tutino
Issue 23
A free telephone service is now available to Laval residents requiring referrals to social or community services, ranging from education to food, from government services to senior services, from homelessness to intellectual disability. This service is already offered in many other large Canadian cities and Laval is now the first city in the Greater Montreal area to implement it for the benefit of its residents.

Simply by dialing 2-1-1 on their phones, Laval residents can now call to speak to a real person and receive quick, live assistance, rather than searching through an online database. "Fundamentally, one thing stands; the importance of orienting people that express needs towards the most pertinent social and community-based resources and by doing this, to help them concretely to get away from difficult situations, notably social exclusion, poverty, health problems and addiction," says the City on their website.

The 2-1-1 service is made possible through The Information and Referral Centre of Greater Montreal (IRCGM), at the request of the City of Laval. The information offered to citizens is not new; in fact, it has been the mission of the IRCGM since 1956 to assist the public in finding pertinent information like this; however access to the information was not as easy as it will be from now on.

"A phone number of seven digits such as, 514-527-1375, can be too complex for many remember, so very few will call on short notice or if they are in a difficult situation. However, 2-1-1 is much easier to recall," states Pierrette Gagné, Director General of the IRCGM, in a recent interview on Canal M, La Radio des Vues et Voix.

Laval residents can use this phone line 7 days a week, from 8 a.m. to 6 p.m., 365 days a year—even on statutory holidays! Eventually, it will be made available 24 hours a day. Service is offered in English or French and multilingual assistance services are also available for those needing support in over 200 other languages. "Through a specialized company, the Centre joins with a translator service to contact the citizen via conference call. The Centre is then able to relay the appropriate information and resources to the caller," says Gagné during the Canal M interview (translated).

This new service will not only benefit the citizens of the city of Laval, but also the organizations that belong to or are regarded as partners. "2-1-1 Laval will allow us to consolidate our community network by assuring a continuous promotion of resources offered on our territory and beyond," states Mayor Marc Demers, at a recent press conference at City Hall.

If one wishes to browse services on his or her own, a complete online directory is now available and continuously updated, at www.211.laval.ca. Otherwise, 514-527-1375 can be dialed until the 2-1-1 service is fully up and running and a service agent will be happy to connect you to your needs.