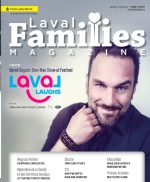 In The Latest Issue:
Latest Issue:
Together We Thrive
Derek Seguin: One Man, M...
The Faces of Homegrown T...
Competing with the Man in the Mirror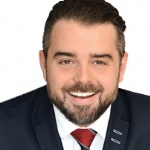 BY:
Sebastien Sperano
Issue 23
By the end of this article, I will tell you how through market conditions, socio-economic contexts, competition from within and outside my industry, trial and error...it ended up being me against me.

The real estate industry is a highly competitive field. According to the O.A.C.I.Q (organisme d'autoréglementation du courtage du Québec), there are 14,622 real estate brokers currently operating in Quebec.

FOURTEEN THOUSAND SIX HUNDRED TWENTY-TWO.

Also, according to the same source, of those starting in the industry, about 30 percent will quit after the first year and by years three to give, that number goes to about 50 percent. Every year there is an influx of thousands of new brokers and every year thousands more leave.

The promise of ''fame and fortune'' from those recruiting, coupled with the relatively low start up cost (under $10,000) and the diploma obtained in less than 600 hours (about a year) have made becoming a real estate broker appealing for many...and very lucrative for some.

Millions of dollars are spent annually on enrollment fees, licenses, contracts with agencies, not to mention the droves of suppliers in the industry who sell brokers everything from yard signs to websites, business cards and all sorts of options for publicity. I was once offered to have my name printed on a discounted line of blue jeans! You can imagine.

As I mentioned, a high turnover has been profitable to some, and unfortunately, the modus operandi has not always been ''quality over quantity''.

Very few of those starting have a clear vision of what it entails to be a real estate broker. First is the actual cost of running a real estate business, which quickly escalates to thousands a month. Many brokers don't receive pay for months, and it isn't long that they find themselves in financial difficulty. Second is the number of hours and availability one needs to put in to meet client demands (in my earlier years, a 70 to 90-hour work week was not uncommon, as I was working for 2-3 months straight without any days off).

The schooling in real estate gives the tools to operate; however, there has been a lack of working knowledge and a real-world application of these tools. The subtle art of negotiating in a high-stress situation for clients that are in the process of their most significant financial (for many) and emotional transaction of their lives is not part of the ''Real Estate 101'' manual. Neither is the reality of managing the broker's own business within the field: accounting, incorporating, hiring staff, etc.

It also requires building a brand, multitasking on so many levels as to what goes on behind the scenes and not to mention dealing with competition from within the field and from outside of it (I'll explain that a little later on).

And so, unto the real world, the new broker (formerly referred to as agent) is unleashed; ill-prepared, under-equipped, over ambitious and to top it off, looking at the ''power brokers'' who make it all seem so easy. After a rude awakening, those who still struggle on will try and buy into one more seminar, one more round of flyers, one more gimmick that will "make it all come together".

Another little while passes, and the dying breath of a failed career is the print of the brokers' business card on a black and white placemat at your corner dinner (offering discounted rates, amazing results and a free trip to the Bahamas if you call NOW. Call...Please, anyone?)

The 'dying broker syndrome'' creates situations wherein a last-ditch effort of undercutting fees, or cutting corners on the quality of service are seen as the only way to survive, negatively affecting both the reputation and standards of our profession.

Don't get me wrong. I am not saying that there is a lack of effort. Many who try at it are talented, intelligent, passionate individuals.

But this business is not for everyone.

I used to worry about these brokers affecting MY business for I did not want to be compared to them regarding the quality of service, nor did I want to work at a discounted rate. So, I pushed myself to find and develop five services or advantages my competitors did not have. When another agent would copy or ''inspire'' him or herself from this, I would look for more ideas to stand out. Fourteen years later, I am still doing this.

Now for those brokers who make through the first wave: Bravo.

As the years pass, and the transactions take place, invaluable life lessons are learned, and all the while their skills develop and new ones are acquired. It is said that it takes 10,000 hours to become an expert at something, and I know that for many of my colleagues who've stuck it through, they are now EXPERTS in real estate. Many of them are raising the bar in our industry, promoting efficient, honest service. They are helping hundreds of thousands of families and individuals to achieve their goals, live their dreams and even sometimes (often) helping clients in keeping them from themselves! (We'll touch on that also a little later.)

For many years I prided myself on being ''good'', being a professional agent who took his career seriously, who came from a family of realtors, who knew his real estate law and consulted with notaries and attorneys. I COMPETED on being better. More professional than then the other guy or gal.

The problem with that philosophy is that in our business (and to quote one of my early mentors in real estate, David Knox), "It's not only about being GOOD...it's about being THERE."

This meant that to attain the success that I was reaching for, being good wasn't the only ingredient. I found it very hard when I would lose a bid for a listing to another broker that I felt wasn't better than me, but simply because he or she was more ''there'' than me. What do I mean by ''there''? I mean everywhere! Often people will choose a product or service not because it is the best but simply because it is the one that they are more accustomed to seeing.

Many of the best brokers that I have had the privilege of working with, the ones whose primary concern is the welfare of their clients and the realization of a successful transaction, are not necessarily the ones that show up on the ''Top 100'' charts.

However, the greats, (brokers who excelled both in numbers and in practice) were out there. Those are the ones I set my eyes on, and this is where I wanted to compete. The Best of the Best.

Before getting into the saga of my titanic battles for land and sea, I will address another aspect of my industry that has evolved and mutated into a fierce element of competition: for sale by owner/Du Proprio. Since the advent of the internet, this company has turned what used to be little Canadian Tire bought red signs in front of homes into a green-signed, do-it-yourself, multimillion dollar business whose main tagline is '' You're crazy to pay a commission!''.

A fortune is spent every day campaigning against 'me' directly. Their parent company is now The Yellow Pages, and so their publicity budget is substantial. They make you pay upfront, up to $1000 with no guarantee of success, no legal protection, and no one to represent you. As my good friend and Remax Griffintown owner, Thierry Lindor says, ''It's like going to the restaurant and them asking you to pay before you eat!''

Again, it's not always about being good; it's about being there! Their marketing strategy is the based on the prospect of saving the commission as the alternative to my years of experience in negotiations, marketing, and my knowledge of real estate law.

I said to myself that I could sell better and faster and safer!

So I was going to go toe-to-toe with them and compete.

I was barking up the wrong tree.

Slowly, I realized that after helping many people who had tried selling on their own and who had not succeeded, I no longer saw Du Proprio as a threat, but rather an opportunity for me to contrast the services that I provided, the results I obtained and the experiences my clients lived. They are here to stay, and for some, it works fine.

Brokers, deal with it.

It's not so much that you save the commission, as that you EARN it...sometimes. Most buyers buying in private will look to negotiate the ''saved'' commission anyways. If I decide to replace my electrical panel using instructions on Google, I'll keep the fees I would have paid. I'll also probably burn my house down, but that's just me, not very a manual guy...too busy selling homes.

Seeing their ads serves only as a reminder to stay on top of our game, to welcome the challenge to better ourselves, and to have the conviction of what we do and why we do it

As of December 2016, the stats were in: 96% of homes sold in Laval sold with brokers.

One of the constants in looking to the successful brokers was how they worked. More specifically where they worked. Developing a niche market or "secteur ferme" seemed to be the key to success.

Having ten sold signs scattered across the GMA was fantastic, but having ten sold signs on the same street created an impact!

In 2015 my team and I decided to establish ourselves in VIMONT-AUTEUIL. We launched a publicity campaign at the same time as the elections that year, and we called it "Vote for change...of address!''

Just as in an election campaign, we would go door to door, meet people, plant signs, attend fundraisers and be EVERYWHERE. I knew coming into the area that I had stiff competition. To the north and the south, there two power brokers with deep pockets. There were also many active brokers with ambitions of world domination! I had to be different. I couldn't lose sight of our mission statement to be the "Gold Standard".

In real estate, we fought hard. One guy would put up a sign, I would put two. The other would take a billboard, then we were there. It came to the point that I would drive around at night (3 am) with Ivan to staple my signs on telephone posts before the others would.

It was war. As any good general would do, I consulted different experts to help me out strategize the others. Then one day when discussing with my coach and advisor, Tito Kang, I asked him how I could go about this. How can I win? Tito had been with the Starbucks organization for about 20 years. He knew how they worked, and what their philosophy was from an inside point of view. I asked him what he thought Starbucks did when Tim Hortons announced a new discounted coffee? (Of course, I was comparing myself to Starbucks.)

His answer was simple. "Nothing."

He went on to tell me that it is the strength of their convictions that dictate what they do. Their mission statement is so clear that they don't spend any time looking at what the others do (for the sake of competition) but rather constantly seek to improve themselves and the experience they provide to their clients.

What was my mission statement again? I wanted to be the best at what I do, in numbers and practice. I wanted to be able to make a difference in my community and with the people I serve. I always wanted to offer five services that my competitors didn't.

Revelation!

That night I went out again with Ivan and tore down all those silly signs from the telephone posts. I was not going to be compared to one broker or another. We were gonna "do us".

Wanting not to have to choose between being GOOD and being THERE, I was going to do both. I surrounded myself with amazing like-minded people. A team that I could inspire and that inspired me. A commitment to excellence and willingness to change and adapt our way of working. #wedomoreforyou has become what we are known for.

In 2016, Team Sperano had outsold and out listed every broker working in the area. With the highest number of in-house transactions and the quickest sale ratio of days on the market, we had succeeded in being there and good. What an achievement!

This year, the brokers working the area are pushing harder. They are outdoing themselves in publicity and effort. I still keep an eye on what they do. I respect them and admire and inspire myself from people who breathe success; however they are no longer my competitors, for I have finally learned that the only one I have been competing with this whole time, was the man in the mirror.