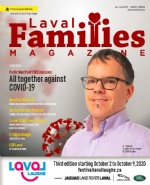 In The Latest Issue:
Latest Issue:
Four Little Words Have N...
An Unprecedented Public ...
Because a Little Laughte...
Meet Your City Councillors: Behind the Scenes and In Person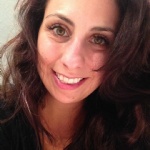 BY:
Lisa Cipriani
Issue 24
Meet Christiane Yoakim – Val-des-Arbres

Christiane Yoakim came to Montreal from Egypt at 15 years old, and already knew that chemistry was her passion. She pursued her studies in this field, first by graduating from Université de Montréal and then completing a Master's Degree in organic chemistry at Carleton University in Ottawa. After more than 30 years in pharmaceutical research and development, Yoakim had not expected to get involved in municipal politics.

As fate would have it, she moved to Laval 20 years ago to be closer to her employer at the time, Boehringer Ingelheim, and has lived in the area of Pont-Viau, followed by a move to her district of Val-des-Arbres 15 years ago. Yoakim describes Laval as a city with two distinct features. "I really enjoy the duality of the city," says Yoakim. "On the one hand, we have nature and greenspaces, but also a vibrant city side to it."

Given Laval's tumultuous past under the previous administration, Yoakim could not stand idly by and let the city she loved be torn apart or mismanaged. "I was upset at how the city of Laval was being run prior to the last election, and I knew that I had leadership skills and plenty of human resource experience to bring to the table, but no background in politics," explains Yoakim.

Not one to back down from a challenge—she was, after all, one of the first women chemists in her field—Yoakim set out to take trainings and workshops on political campaigning, arming herself with as many tools as possible. She knew that if elected, she would be able to use her strong methodology skills to help rewrite and organize new policies. She wanted to ensure that Laval had an expert on hand in the health sciences as well.

"As city councillor, I am the liaison between the citizens and what I call the 'big boat' of the city," explains Yoakim. She uses the boat analogy to express that it can be difficult for citizens to navigate the various levels of support within the city, or to know where to go if they have a question or concern. "Part of what we do is to help citizens know which door to knock on based on the problem or issue they are experiencing."

In keeping with her passion for the duality of urbanism and nature in our city, Yoakim has long been a patron of Bois Papineau, a place she has spent a lot of time in. "I love this place," says Yoakim. "I have been collaborating with l'Association pour la conservation du Bois Papineau to continue to improve this magnificent area." In fact, one accomplishment that Yoakim is especially proud of is Laval's recent acquisition of four pieces of land in this area, contributing to the protection of the greenspace. She is also looking forward to the development of the bike and walking paths around the area, another project currently in progress.

Yoakim also points to another major project underway, which will see a new overpass constructed near the border of highway 19 and highway 440, helping to alleviate traffic in that area.

With the upcoming election around the corner, Yoakim stresses the importance of exercising one's right to vote. "It's a privilege that shouldn't be taken for granted, as there are many places in the world where it's not possible [to vote], especially for women," says Yoakim.

-----------------------------------------

Meet David De Cotis – Saint-Bruno

Growing up in Montreal as part of a large family (one of eight children), David De Cotis dreamed of working in computer science as an entrepreneur and business leader. He followed through with that dream by completing a university degree in Computer Science, followed by a diploma in finance and administration.

Having worked for big-name companies such as the Caisse de depot et Placement du Québec, VIA Rail Canada and Bombardier aéronautique in management positions, De Cotis did not see municipal politics in the cards—at first.

He moved to Laval over 15 years ago, choosing to live in the city his wife is from. "I began getting involved with volunteer organizations in my district because I could see the need and wanted to help," says De Cotis. During that time, De Cotis began to deplore the state of democracy in the city, and felt that the democratic environment in Laval needed a large overhaul.

With a very small volunteer team in place, De Cotis campaigned for city councillor and founded his own political party. He currently holds the titles of Deputy Mayor of Laval, city councillor for the district of St-Bruno, Vice-President of the Executive Committee and Chairman of the Société de transport de Laval (STL). Despite the titles, De Cotis has a humble attitude toward his work, preferring to call himself a public servant rather than a politician.

"The citizens of Laval come first," he says. "As city councillor, I have to make decisions on present day issues that then affect the future of Laval. Municipal politics is really the core of day-to-day living; it touches on everything from infrastructure to parks to garbage pick-ups to just about every aspect of a citizen's daily life."

Having lived in his district for more than 15 years, De Cotis has come to know the various demographics of the territory quite well, something that De Cotis explains is important to his work as a city councillor. Saint-Bruno boasts the second largest park in Laval, Parc Lausanne, which offers a variety of activities on site for families and those who enjoy athletic activities. During De Cotis's mandate, he collaborated on many renovation projects, one of which was the high quality synthetic turf recently installed at Parc Lausanne.

Upcoming improvement projects underway include the building of a community center situated in the parc Lausanne something De Cotis says has been in high demand from citizens of his district since the late 1990's. Another large-scale renovation project underway will be building a athletic track the Parc L'Odyssée-des Jeunes. "We will be ready to have it right in time for the 2020 Quebec Summer Games," says De Cotis.

Even though his previous career accomplishments did not hint at a dedication to public service, De Cotis is an example of how leadership and hard work can lead one to play a different hand of cards. "It's a privilege and an honour to serve the citizens of my district and of Laval, and I do my best every day to ensure that our service is top notch and meets their needs," says De Cotis.

-------------------------------------------

Meet Paolo Galati – Saint-Vincent-de-Paul

Thinking back to his childhood, Paolo Galati recalls being intrigued by very different career paths. As life has a mysterious way of presenting opportunities, Galati was able to explore those career paths over the years, and sometimes, simultaneously! Currently city councillor for the district of Saint-Vincent-de-Paul and an associate member of the Executive Committee, he is also a commissioner for the Sir Wilfrid Laurier School Board. He has several years under his belt as Chair of the governing board at his children's school as well.

Having lived in his district since 2004, Galati is happily married and has two children, now aged 16 and 12. He is very present in his community on multiple levels, and strives to make himself as accessible as possible to citizens. One might be surprised to learn, however, that Galati has a career in the music industry that spans more than 30 years.

Galati toured with his own rock band across North America for a decade, from the late 80's to the late 90's, before founding his own recording studio, record company and becoming a manager for major international stars such as Jacynthe, 2 time JUNO Nominee and FELIX. Galati continues to work in the music business to this day, currently managing the career of major recording artist VAN.

But it was back in 2012, while Galati joined the board of directors for the Sir Wilfrid Laurier Foundation, that he began to connect the dots with his work at the school board and what he could bring to the table in municipal politics. Galati was dissatisfied with how the city was being run at the time, and knew that he could use his knowledge and skill set to get the city on a more honest and transparent path. "It was a natural transition from what I was doing then, to municipal politics, which would help shape the city," says Galati.

By 2014, Galati was representing the citizens of his district under the current administration. "As city councillor, I'm a public servant. My goal and task is to be the eyes and ears, but especially the voice for the citizens," says Galati. Proud of the many accomplishments that have taken place in his district during his mandate, Galati highlights the major renovation of Aréna Yvon-Chartrand, which underwent a six-million-dollar transformation, completed in 2016.

He also points to the recent renovation of Piscine St-Vincent, the exterior Olympic-sized swimming pool. In process of completion is the new Parc Merlot, which should be completed by Summer 2017.

Galati is working on the revitalisation of Le Vieux St-Vincent-de-Paul from which he formed a committee in May of 2015 and presented a memoire to the city of Laval in September 2016 including the abandoned Old Penitentiary to help shape the new Urban Planning that will be out in Fall 2017.

A man of many career paths, Galati doesn't hesitate to demonstrate where his loyalty lies. "I'm in love with my family, my city and its citizens," he says. "I'm here to serve, and I want people to know that as a city councillor, I am easily accessible by e-mail or telephone".