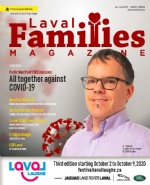 In The Latest Issue:
Latest Issue:
Four Little Words Have N...
An Unprecedented Public ...
Because a Little Laughte...
Le Rocket de Lavalís Community Implication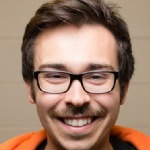 BY:
Alexandre Bellemare
Issue 25
Le Rocket de Laval opened their first season in early October at Place Bell. The team and its organizers are already gearing up to create a sense of community implication around the city, and since last spring, the team has begun to make their presence felt at several events.

Named after Maurice Richard, Le Rocket de Laval is here to stay. The administrative team and mascot made an appearance this past summer at the cityís Grande fÍte des pompiers, and they didnít stop there. Over the month of August, some ex-Canadiens de Montrťal players came out to meet the public for a series of summer 5 ŗ 7 events. Lavallers were invited to come by to meet the players as well as Rocket organizers. ďWeíre happy to have had so many discussions with the public and fans who are already becoming supporters of the team,Ē says Benjamin Roy, Sales and Marketing Director for Le Rocket de Laval.

Positive Reactions from Lavallers
Last May, the Rocket organizers began their community implication projects with the Chambre de commerce et díindustrie de Lavalís 28th gold tournament. Players were given the chance to play against Rocket organizers as a fund-raising activity. The amount of $1500 was raised for the Citť de la Santť Foundation.
Season tickets for the teamís games were being sold rather quickly as of summer 2017, notes Roy, perhaps because of the presence at community events or simply the excitement of our city having their own team. The collaboration between the city and Le Rocket de Laval took several years to come to fruition, and now that it is in full swing, the benefit of other partnerships with Tourisme Laval and the Chambre de commerce et díindustrie de Laval is readily apparent.

Three Pillars
Le Rocket de Laval is looking to give back to the community in three distinct ways: visits to local schools, the organization of hockey clinics for various city teams as well as fund-raising. ďProfessional teams want to get their players involved more and more,Ē says Charles Saindon-Courtois,Director of Communications and Public Relations.ďItís a way for them to say thank you to their fans.Ē

Several Rocket players will be visiting local schools of the Sir Wilfried Laurier School Board and Commission scolaire de Laval in the near future. Whatís more, when the players are available, they will tour minor hockey league arenas to provide tutorials in the form of hockey clinics. In other words, some teams will get to practice with a Rocket player!
As for fundraising, Roy explains that certain sections of Place Bell can be reserved for foundations, who can raise funds through ticket sales or 50-50 draws. For the time being, the team is too new to have established its own foundation, but it could be a project in the works for the future.

Since the first season is still in its early stages, Charles says that it is difficult at the current moment to finalize each and every event the team may be implicated in, but assures readers that the team and its organizers are just as excited as fans are for the future of the team. Participating in the upcoming Laval en blanc event is currently on the table for Le Rocket de Laval, but the logistics of who, what and when are still being ironed out.

At the moment, Rocket organizers are doing everything they can to make the first season as accessible as possible to fans. An agreement with the STL has been put into place for a free shuttle that will take users from City Hall directly to Place Bell on game nights.

The first whistle of the season was blown on October 6th, so if you havenít cheered on your team in person yet, thereís still time!